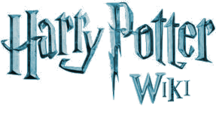 Wotcher!
Hello, Jordan Girardin, and welcome to the Harry Potter Wiki (HPW). Thank you for your contributions. I hope you enjoy it here and decide to stay.
Before editing, be sure to read the wiki's policies. Please sign your name on Talk and vote pages using four tildes (~~~~) to automatically produce your name and the current date. Be sure to verify your e-mail address in your preferences. Before attempting any major article rewrites please read the layout guide. If you have any questions, check out the policy and help pages (see here for editing help), add a question to the Community portal, view the forum or ask me on my talk page. Again, welcome!
—Okuśnik

Ps.Do you speak polish?

Okuśnik 21:56, 28 October 2007 (UTC)
---
Hello, thanks for welcoming me !
I don't speak polish, sorry.
Yeah, I have a question, I'm gonna asking it on the Community.
Emojo 22:05, 28 October 2007 (UTC)
Rollback
Hi, Jordan Girardin. It has been determined that you are a trusted member of this community and that we benefit from your contributions. Upon request or through my own description, I have granted you rollback privileges. This tool can be used to quickly revert vandalism and maintain the quality of this wiki. Please remember to use this tool with discretion and never in a content dispute. You should now see a "rollback" link when viewing a user's contributions. Thanks, and happy editing. John Reaves (talk) 06:36, 6 November 2007 (UTC)
Hi ! Wow, I'm very surprised, and I really thank you ! I will continue to improve this Wiki as much as I can, particularly about the Interwiki links (on my french HP wiki).
However, I don't see the Rollback yet. Where does it take place in the site ?
Thanks for all
Emojo 07:53, 6 November 2007 (UTC)
Rollback appears in the page history, and also in the user contributions. -- Manticore

Talk | Contribs 09:42, 6 November 2007 (UTC)
Happy birthday!
Question about French editions
Hi. I'm working on galleries of the covers of all the Harry Potter books published in different countries, as discussed here. Nick O'Demus noticed that we have two slightly different versions of the French covers for Harry Potter and the Philosopher's Stone: this and this. If you have a moment, could you drop by the discussion and let us know what the difference is — is one older, for instance, or is one the paperback and the other the hardback? Also, some covers I've seen have a multi-colored "Folio Junior" banner, as seen here; what is that version? Any answers would be helpful — thanks! —Josiah Rowe 00:00, November 30, 2010 (UTC)