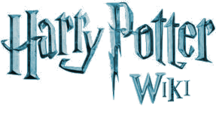 Wotcher!
Hello, Jiskran, and welcome to the Harry Potter Wiki (HPW). Thank you for your edit to the Alice Longbottom page. I hope you enjoy it here and decide to stay.
Before editing, be sure to read the wiki's policies. Please sign your name on Talk and vote pages using four tildes (~~~~) to automatically produce your name and the current date. Be sure to verify your e-mail address in your preferences. Before attempting any major article rewrites please read the layout guide. If you have any questions, check out the policy and help pages (see here for editing help), add a question to the Community portal, view the forum or ask me on my talk page. Again, welcome!
-- Cubs Fan2007 (Talk) 00:50, June 24, 2012
Wotcher !!!
Hello Mr.Jiskran
Nice to meet you
Well can I have a little chat with you on wiki chat
Amujoshi11 10:14, June 24, 2012 (UTC)Amujoishi11Amujoshi11 10:14, June 24, 2012 (UTC)
Alex-
its urgent come on chat quickly no time for reasons
                                Amujoshi11 11:35, June 24, 2012 (UTC)Amit

Alex
Gift for you on your profile
Amujoshi11 11:48, June 24, 2012 (UTC)Amu
Alex keep in touch
if you are online come on chat
Hi Jiskran,
Well my favorite main character is Hermione, because shes strong, smart and stands for what she beleives in. As for the book and film favorites, I said in the chat what I prefer. Bye and I hope we chat later!
-Noa Girls4everish (talk) 16:17, June 26, 2012 (UTC)
RE:
Hello! You're quite right; sorry about that. It's not common to edit just a part of a quote, so I (erroneously, I realise now) presumed you were tampering with the quote and vandalising the article and, thus, I reverted your edit fully. I've undid it, and the article is as you changed it now. Again, sorry about that. --  Seth Cooper  owl post! 11:10, June 25, 2012 (UTC)
It's not pedantic at all — the quality of our wiki is shown in these small things. I've fixed it; thank you. --  Seth Cooper  owl post! 11:26, June 25, 2012 (UTC)
How's that? --MrSmartyMax 13:32, June 26, 2012 (UTC)
Re: Tense
You mean in the quote at the top? Because that's a direct quote from the book and as such should be copied verbatim, regardless of tense. And all the wiki policies can be found here. --Cubs Fan (Talk to me) 23:04, June 26, 2012 (UTC)
It was a pleasure to talk to you Jiskran, I hope your students found my info about the twins interesting. I hope to chat to you again!
Lunalovegood1999 (talk) 13:01, June 27, 2012 (UTC)
RE:
Only Administrators and Bureaucrats are able to delete pages but, alas, it seems like Speedysnitch took care of it before I got there. Thank you for the heads-up, anyway. --  Seth Cooper  owl post! 16:31, June 27, 2012 (UTC)
RE:
Yes, I know that. But the link to the video game was already there, where it says "PS1 version". --  Seth Cooper  owl post! 18:59, June 28, 2012 (UTC)
hey just keep posting i would also talk with you i am still possessing some internet problems Amujoshi11 (talk) 13:20, June 29, 2012 (UTC)Amu
RE:
Yes, I know they both are related, but it sets a bad precedent (if we are listing the Flying Ford Anglia incident, why not Brother Benedict's run-in with a Jarvey in the Middle Ages? Or the unusual downpour of shooting stars (magically created, quite possibly by Dedalus Diggle) in Kent the day after the downfall of Lord Voldemort, that was widely reported around Muggle newscasts that day? Or the Prime Minister's predecessor trying to toss Cornelius Fudge out the window? Or the whole incident with the Millennium Bridge and the Dark Mark over London? I'll stop now, but I could go on, and on, and on, and on -- and not just because of this; we don't want unsubstanciated claims cropping up on our articles) and is to be avoided unless the relation between the two things is highly likely and/or reasonably justifiable (i.e. who's to say that the Flying Ford Anglia incident was such a big event to merit inclusion in the book? Who's to say there even was a new edition published after 1972? And, who knows, what if Stalk showed no academic curiosity on the matter at all?) --  Seth Cooper  owl post! 20:30, June 30, 2012 (UTC)
hey alex if you are online lets chat Amujoshi11 (talk) 13:32, July 4, 2012 (UTC)
RE:Durmstrang
I've placed an invisible note (a note that cannot be seen in the article, but that can only be seen while in editing mode), so that editors will not change it. I don't think the matter is as big as to require a Protection of the page, but if it persists, I will do so. --  Seth Cooper  owl post! 15:28, July 8, 2012 (UTC)
Order of Merlin
RE:House Cup

Done. - Nick O'Demus 19:50, July 10, 2012 (UTC)
RE:Unicorn blood

Done. Thanks for reporting. --  Seth Cooper  owl post! 21:53, July 24, 2012 (UTC)
RE:In the matter of Mr. Longbottom
Thanks. Most of those are from TVtropes (linked to in the section title on my userpage), I just thought some of them were pretty funny. - Nick O'Demus 08:32, August 27, 2012 (UTC)