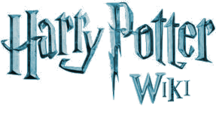 Wotcher!
Hello, Jhajha.totoy, and welcome to the Harry Potter Wiki (HPW). Thank you for your edit to the File:Old castle by gregmks.jpg page. I hope you enjoy it here and decide to stay.
Before editing, be sure to read the wiki's policies. Please sign your name on Talk and vote pages using four tildes (~~~~) to automatically produce your name and the current date. Be sure to verify your e-mail address in your preferences. Before attempting any major article rewrites please read the layout guide. If you have any questions, check out the policy and help pages (see here for editing help), add a question to the Community portal, view the forum or ask me on my talk page. Again, welcome!
Seth Cooper (talk) 15:33, August 3, 2013 (UTC)
Fanon
Fanon warning
: Please stop. If you continue to add
fanon
to pages, you will be blocked from editing the
Harry Potter Wiki
. Your contributions may be more welcome at the
Harry Potter Fanon Wiki
or at the
Dumbledore's Army Roleplay Wiki
. --
Seth Cooper
owl post!
16:39, August 3, 2013 (UTC)
Here you are:
The Asian Institute for Magical Arts is a premiere institution of witchcraft and wizardry in the Orient. This wizarding school for magical learning has two campuses one in China and the other one in the Philippines. The school is founded by great Oriental Wizards Together with the Mahoutokoro school in Japan, they foster a well rounded magical education in the Asian region.
China
The China Campus of the Asian Institute for Magical Arts is located in the Yunan Province. Like any other wizarding school it is hidden by an unplotably enchantment.
The Chinese branch is very much engage in ancient Daoist magic and fortune telling. It's part of the Daoist religious rules that magic or sorcery are to be kept secret, taught only to disciples. The educational system of the Chinese branch follows a master-apprentice style. this means that every professor has a set of students as his apprentice. Magical skills being learned and mastered in the Chinese campus were bending, charms, flying and herbology, healing many more. Instead of quidditch they play martial arts and Kung Fu.
Students may use a wand made of mulberry, pine, poplar and elm. But the most prized wands are made of the fragnant eucalyptus wood and the very rare jade wands. Some wand cores are very prized like the Ao (turtle shell) Fenghuang (phoenix) feather, Qilin hair or the more common dragon heart string.
Cho Chang's grand father is one of the Masters in the Chinese branch. Her father however did not attend the institute. instead to a muggle school to study business. Her mother was also a witch but went on to a regular muggle school. When her parents met at a business conference in Hongkong both of them wer offered jobs in London. There Cho was born.
The Philippines
It is somewhat unthinkable to have a witchcraft adn wizarding school in the islands of the Philippines. But magical education has been very lucrative over the last millenium. The Philippine branch of the Asian Institute of Magical Arts is just a small school with roughly 100-180 students. Unlike its Chinese counterparts the magical practices in the Philippines is rather unique. Here students are taught weather manipulation, spellcasting, kulam a voodoo type magic and elemental magic.
The school is located in a unplotable island hidden by a magical enchantment. The school building is near the coast. New students arive by boats drawn by dolphins. Older students ride wicker hot air baloons. Students were made to wear white linen clothing with color accents to distinguish year levels instead of wearing robes like those in Hogwarts since the weather is tropical, hot and sunny. With kung fu and quidditch as the favorite sport, in the Philippines students would prefer a Paleyo , a water-polo type sport . Players ride either a dolphin or a whale .
Wands are commonly made of bamboo or reed. Prized ones are made of acacia, ironwood, mahogany, and ivory. wand cores may range from sea nymph's hair, a dried petal of a floreldina a rare flower that blooms in the ocean's abyss, a mountain guradian's mane, or a feather from a kuruko a ligthing bird.
--  Seth Cooper  owl post! 17:56, August 3, 2013 (UTC)