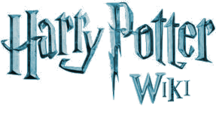 Wotcher!
Hello, Jetfire11, and welcome to the Harry Potter Wiki (HPW). Thank you for your edit to the Harry Potter page. I hope you enjoy it here and decide to stay.
Before editing, be sure to read the wiki's policies. Please sign your name on Talk and vote pages using four tildes (~~~~) to automatically produce your name and the current date. Be sure to verify your e-mail address in your preferences. Before attempting any major article rewrites please read the layout guide. If you have any questions, check out the policy and help pages (see here for editing help), add a question to the Community portal, view the forum or ask me on my talk page. Again, welcome!
Blood Status
Any acknowledged muggle lineage, especially from the grandparental level down, makes you a Half-blood. --Hcoknhoj 01:35, February 12, 2010 (UTC)
Hcoknhoj is right. JKR also explained this on her Homepage. As Lily, according to the DE´s crazy policy, had dirty blood, none of her descendants coukd be pure. This includes both her son and grandchildren.--Rodolphus 19:25, February 24, 2010 (UTC)
Read the blood purity article. Bellatrix Lestrange even calls Harry a "filthy half-blood" in Order of the Phoenix. 70.244.83.246 19:49, February 24, 2010 (UTC)
NPA
If you persist threatning other users you will be blocked, in accordance to the No Personal Attacks Policy. --  Seth Cooper  owl post! 19:47, February 24, 2010 (UTC)
Re: Lily
OK, I accept the excuse. I know the Ideology that ísn´t logical at all. The Death Eaters say that everyone who has known muggle heritage (in Harry´s case: his grandparents) can´t be pure. This means:
Only wizard ancestors - pure-blood
Only muggle ancestors - muggle-born
Both magical and muggle ancestors, no matter how far back - half-blood
--Rodolphus 18:11, March 2, 2010 (UTC)
Read this, it's from JK Rowling's own website. 70.249.152.15 18:14, March 2, 2010 (UTC)
The Death Eaters are the ones who invented the Ideology, so there is no other definition. But, off course, the strength of magical abilities does not depend on your blood status. And the claim that muggle-borns are worth less then pure-blood is, off course, nonsense.--Rodolphus 18:37, March 2, 2010 (UTC)
It's mainly a matter of prejudices and point-of-view. To people like Ron and Hermione, it doesn't matter if Harry is a half-blood, he's a wizard and he's their friend, and that's all that matters. But to people like the Death Eaters, it matters greatly. To them, muggles are nothing more than animals, and can be killed for fun. Muggle-borns aren't "real" wizards at all, and in Deathly Hallows they're said to have "stolen" their magic and were persecuted. Half-bloods are tolerated out of necessity, but are still viewed as inferior by pure-bloods (in both the book and film of Order of the Phoenix, when Harry gets the Prophecy and says "Why did Voldemort need me to get this?", Bellatrix Lestrange says "You dare speak his name? You filthy half-blood!").
It continues with Harry's own children. While some might say the Potters can be considered pure-blood again, since they have four magical grandparents, it's the people who place importance on matters of "blood purity" who use the terms. As said in the link above "As far as somebody like Lucius Malfoy is concerned, for instance, a Muggle-born is as 'bad' as a Muggle." ANY acknowledged muggle ancestry "pollutes" the blood, as far as they're concerned, so they'd still see the three Potter kids as only half-bloods.
Nick O'Demus 18:44, March 2, 2010 (UTC)
RE: Signature
Just follow the instructions here. - Nick O'Demus 18:55, March 2, 2010 (UTC)