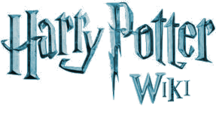 Wotcher!
You r a prefect were our badge with pride

U r class
Recent edits
I see you've been making bad edits around the wiki: I encourage you to read the rules. Also, you really shouldn't have edited the welcome above. It's to signify your first edit.
(And in my opinion, you wouldn't be a very good mod/prefect on the wiki anyway...)
-HoboHunter28- (Leave me an owl!) 19:05, August 20, 2011 (UTC)
I advise you...
To wise up on your grammar and HP knowledge before coming back. Most of your contributions have been vandalism or irrelevant information. You're making the pages you edit look bad. Also, if you feel you want to leave a message on my page, please hit "Leave Message" in the top right corner, and DON'T edit an existing one.
-HoboHunter28- (Leave me an owl!) 01:22, August 22, 2011 (UTC)
MR Neville Longbottom
Please note that according to this wiki's policies, we do not use things like Mr. and Mrs. in article titles (as outlined here). Please take the time to review the other policies as well. Thank you. - Nick O'Demus 05:44, August 22, 2011 (UTC)