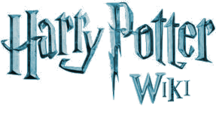 Wotcher!
Hello, JSquish, and welcome to the Harry Potter Wiki (HPW). Thank you for your edit to the Dolores Umbridge page. I hope you enjoy it here and decide to stay.
Before editing, be sure to read the wiki's policies. Please sign your name on Talk and vote pages using four tildes (~~~~) to automatically produce your name and the current date. Be sure to verify your e-mail address in your preferences. Before attempting any major article rewrites please read the layout guide. If you have any questions, check out the policy and help pages (see here for editing help), add a question to the Community portal, view the forum or ask me on my talk page. Again, welcome!
Order of Merlin
Image uploads
Thank you for contributing image uploads to the Harry Potter Wiki. However, your recent upload was in breach of our image policy, and has since been corrected. In future, please be sure to fill out the information template that is provided on the upload page, in particular citing the source from which the image comes from, and adding categories. This is to help keep images organised and catalogued, and to provide clear sourcing for all uploads. Please be aware that images missing this information may be subject to deletion, and, in certain cases, uploading images after being asked to provide the correct information may lead to a block for the uploader. If you have any doubts or questions regarding this, please contact one of the administrators. Thank you for your cooperation.--Cavalier One

(Wizarding Wireless Network) 18:50, August 28, 2011 (UTC)
Order of Merlin
Order of Merlin (Second Class)
The Order of Merlin is awarded to you by Nick O'Demus for having over two-thousand edits on the Harry Potter Wiki.
Battle of Hogwarts
Yes, it's important to adequately cover the content as much as possible I agree. However A) Aberforth's conversation with HRH has very little to do with the battle, and a short mention of it is plenty and, more importantly, B) you're coping large sections of the text practically verbatim, only changing very small portions to avoid dialog, which is plagiarism. That's a big reason why there's a huge clean-up tag on top of the article (another being that the background information section that is supposed to briefly summarize the lead-up to the battle is currently a quarter of the article's content. If you want to improve that article, I'd work on removing extraneous information, not adding it.-- 1337star (talk) 22:03, November 12, 2011 (UTC)
Mudbloods and the Dangers They Pose... Image
Where did the image of the pamphlet showing the simpering rose come from, that you added to the page for Mudbloods and the Dangers They Pose to a Peaceful Pure-Blood Society? I'm just curious because it doesn't have any sourcing information and I don't recall seeing it anywhere before.
For that matter, it looks like none of the other images you just posted have sourcing information either, and it seems you've already received a previous warning about that. ProfessorTofty 02:03, January 5, 2012 (UTC)
Re: Sourcing
Okay, that's cool. If you are able to find it, I'm definitely quite curious about where the one with the rose came from, because it could be an interesting new source for images for the wiki.
Oh, and the by the way, I noticed a little something when I was looking at your userpage just now, so...

Congratulations! ProfessorTofty 02:10, January 5, 2012 (UTC)