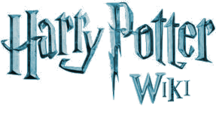 Wotcher!
Hello, JDRooDigger, and welcome to the Harry Potter Wiki (HPW). Thank you for your edit to the Hogwarts Quill page. I hope you enjoy it here and decide to stay.
Before editing, be sure to read the wiki's policies. Please sign your name on Talk and vote pages using four tildes (~~~~) to automatically produce your name and the current date. Be sure to verify your e-mail address in your preferences. Before attempting any major article rewrites please read the layout guide. If you have any questions, check out the policy and help pages (see here for editing help), add a question to the Community portal, view the forum or ask me on my talk page. Again, welcome!
-- Seth Cooper (Talk) 03:15, July 31, 2011
first meet
are you one of the administrator in this wiki if you are i need to tell that that you are misspelled The spells avada kedavra [the correct one is adava kedavra —The preceding unsigned comment was added by Sutana uchiha (talk • contribs) July 31st, 2011, 01:18 (UTC).
What? I'm not sure I understand what you're trying to convey to me. What do you mean "I am mispelled"? And what was that about Avada Kedavra? I caught the first part though. I am not an admin here. -JDRooDigger
RE:Question about infoboxes
That should've worked... Nevermind. Next time go to the 'infobox templates' category, chose an infobox, and copy the codes there. Then paste them on your page and fill them up with information about you. If you want a Ravenclaw infobox, copy the codes here and paste them in your user page. --  Seth Cooper  owl post! 14:22, August 12, 2011 (UTC)
RE: Vandal
NatashaPotter blocked for a month. - Nick O'Demus 05:48, August 22, 2011 (UTC)
Re: Funny Userbox
Thanks for the chuckle. I used to consider myself a Ravenclaw in my earlier days in the Harry Potter fandom, so I guess I should be all that surprised at my Pottermore Sorting result, really. ★ Starstuff (Owl me!) 03:38, August 29, 2011 (UTC)
RE:Wands
Jayden Matthews has created a forum to discuss the topic. Be sure to drop your two pennies' worth here. --  Seth Cooper  owl post! 18:41, August 29, 2011 (UTC)
I saw your post on Seth Cooper's talk page. So we can have ridiculously unnecessary articles like this or this, but not wand articles that are relevant to the wiki? -HoboHunter28- (Leave me an owl!) 19:42, August 29, 2011 (UTC)
Re: Panini
Regarding terminology, in Italian nouns are not pluralized by simply sticking an "s" on the end as is typically done in English, so panino is the singular form ("I ordered a panino") and panini is the plural form ("He made some panini").
I don't see a problem with having a separate article for each of the Luchino panini. We've got a whole series of articles on the repetitively-named soups listed on this blackboard in the PoA film. In that case, we only know the names of the soups and their prices, but in the case of the panini we know names, prices, and ingredients. So I believe there's enough unique information on each panino for it to warrant its own article. ★ Starstuff (Owl me!) 01:09, August 30, 2011 (UTC)