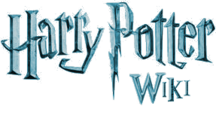 Wotcher!
Hello, Iamkes, and welcome to the Harry Potter Wiki (HPW). Thank you for your edit to the Remus Lupin page. I hope you enjoy it here and decide to stay.
Before editing, be sure to read the wiki's policies. Please sign your name on Talk and vote pages using four tildes (~~~~) to automatically produce your name and the current date. Be sure to verify your e-mail address in your preferences. Before attempting any major article rewrites please read the layout guide. If you have any questions, check out the policy and help pages (see here for editing help), add a question to the Community portal, view the forum or ask me on my talk page. Again, welcome!
-- Seth Cooper (Talk) 20:49, 9 July 2009
Editing articles
Please, when editing articles, keep in mind that:

a) full numbers are prefered. (e.g. nine is prefered over 9; the exception goes for years and dates)
b) keeping the last or the first and last name of an individual keeps the article more encyclopedic. (e.g. Rubeus Hagrid is prefered over Hagrid; the exception goes when you are refering to the same individual multiple times on one sentence)
c) images make the article more enjoyable to read. (the only exception is when they are too much and are crowding the article)
d) do not over-simplify sentences.
I hope I have helped you. Happy editings! -- Seth Cooper

(Owl Post) 00:11, 11 July 2009 (UTC)
Also:
e) british english is prefered over american english (e.g. colour is prefered over color)
f) do not pipe links to unrelated articles (e.g. DO NOT DO this: [[Harry Potter|Luna Lovegood]]. DO this: [[Luna Lovegood]] or, incase you cannot put the article's name on the link, [[Walburga Black|his mother]]
(= -- Seth Cooper

(Owl Post) 00:36, 11 July 2009 (UTC)

ALSO:
g) avoid using acronyms -- Seth Cooper (Owl Post) 00:48, 11 July 2009 (UTC)
Please, make sure you follow the guidelines for editing articles I gave you, or else you may be blocked from editing the Harry Potter Wiki, for a set period of time. -- Seth Cooper (Owl Post) 19:01, 11 July 2009 (UTC)
Warning
Your change to the page House-elf was determined to be unhelpful and has been reverted or removed. Please use the sandbox for any tests you want to do. Take a look at the welcome page if you would like to learn more about contributing to our encyclopedia. Thanks. --  Seth Cooper  owl post! 19:15, 30 August 2009 (UTC)
Warning: Please stop. If you continue to vandalise pages, you will be blocked from editing the Harry Potter Wiki. --  Seth Cooper  owl post! 19:37, 30 August 2009 (UTC)
This is your last warning.
The next time you vandalise a page, you will be blocked from editing the Harry Potter Wiki. ~~~~
--  Seth Cooper  owl post! 20:06, 30 August 2009 (UTC)

You have been blocked for a period of three months. --  Seth Cooper  owl post! 23:24, 30 August 2009 (UTC)