Welcome!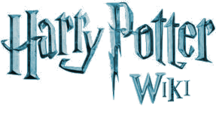 Hello, IBAmyB, and welcome to the Harry Potter Wiki (HPW). Thank you for your contributions. I hope you like the place and decide to stay.
I hope you enjoy editing here! By the way, please be sure to sign your name on Talk and vote pages using four tildes (~~~~) to produce your name and the current date, or three tildes (~~~) for just your name. If you are currently contributing anonymously, consider creating an account, also be sure to verify an e-mail address at your preferences if you do. If you have any questions, see the help pages, add a question to the Community portal or ask me on my talk page. Again, welcome!
—John Reaves (talk) 23:32, 7 May 2007 (UTC)
Rollback
Hi, IBAmyB. It has been determined that you are a trusted member of this community and that we benefit from your contributions. Upon request or through my own description, I have granted you rollback privileges. This tool can be used to quickly revert vandalism and maintain the quality of this wiki. Please remember to use this tool with discretion and never in a content dispute. You should now see a "rollback" link when viewing a user's contributions. Thanks, and happy editing.
Basically, there will be a link when looking a a user contributions or the history of a page that lets you revert all edits made by a user. It's used to quickly get rid of vandalism. John Reaves (talk) 02:01, 15 May 2007 (UTC)