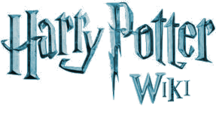 Wotcher!
Hello, Huffleclaw, and welcome to the Harry Potter Wiki (HPW). Thank you for your contributions. I hope you enjoy editing and decide to stay.
By the way, please be sure to sign your name on Talk and vote pages using four tildes (~~~~) to automatically produce your name and the current date. Be sure to verify your e-mail address in your preferences. Before attempting any major article rewrites please read the layout guide. If you have any questions, check out the policy and help pages (see here for editing help), add a question to the Community portal, view the forum or ask me on my talk page. Again, welcome!
—Cavalier One(Wizarding Wireless Network) 00:04, 22 January 2008 (UTC)
Lavender
Hi! First off, when posting on other's talk pages, the general rule is to put the new section at the bottom of the page, rather than the top. Other than that, yes, you did it correctly. As for the photo, it is not that it's premature, it's that it is an actress photo, rather than a character photo. If they release a pic of Jessie Cave in character tomorrow, it will be in there like a shot. Don't think the message I left next to the image in the editspace is aimed at you ... it has happened a few times so I'm putting a warning up.
Right ... the quotation. Firstly, I love quotations. The more, the better, in my opinion. I just felt it was the wrong one. The main quotation for Lavender should be about Lavender herself, not her relationship to the trio. Something that reinforces and informs who she is. The quote, in and of itself, is a good one. However, it may be better on Ron's page in a section concerning his relationship with Lavender, or in Lavender's relationship section concerning Ron. - Cavalier One(Wizarding Wireless Network) 15:22, 23 January 2008 (UTC)
Secret Keeper
I saw you wanted some help understanding this, so I'll try to help.
A Secret-Keeper is someone in who, through use of the Fidelius Charm, a secret is placed. Once the charm is cast, the person, people, or location being protected can literally become invisible, and impossible to find; only the Secret-Keeper can reveal the location of where they are. So for example, since Peter Pettigrew was the Secret-Keeper for Lily and James Potter in Godric's Hollow, only Pettigrew could tell someone where they were; this is how Voldemort was able to locate and kill them.
Likewise, Dumbledore was the Secret-Keeper for 12 Grimmauld Place while it is under the protection of the Order of the Phoenix. Harry becomes able to see its location because he is "told" the location through a note from Dumbledore. However, once Dumbledore died, everyone to whom he revealed its location in turn became Secret-Keepers; this, in effect, rendered the Fidelius Charm useless, because instead of a single person hiding the information, there are about twenty. This would make finding the house much easier for the Death Eaters, because they have twenty times as more people to question. The Death Eaters trying to locate the house in Deathly Hallows aren't able to see it because they haven't been told its location; they only really know it's in the general area, and they are outside the Fidelius charm's range.
I hope this helps; if not, you can leave me a message. - Cubs Fan2007 20:07, 25 February 2008 (UTC)