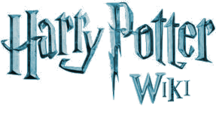 Wotcher!
Hello, Hermione99, and welcome to the Harry Potter Wiki (HPW). Thank you for your edit to the User:Hermione99 page. I hope you enjoy it here and decide to stay.
Before editing, be sure to read the wiki's policies. Please sign your name on Talk and vote pages using four tildes (~~~~) to automatically produce your name and the current date. Be sure to verify your e-mail address in your preferences. Before attempting any major article rewrites please read the layout guide. If you have any questions, check out the policy and help pages (see here for editing help), add a question to the Community portal, view the forum or ask me on my talk page. Again, welcome!
-- Cubs Fan2007 (Talk) 08:38, August 6, 2012
HI HERMIONE99.I AM GINEVRA99.PLS LEAVE A MESSAGE.Ginevra99 (talk) 12:22, August 7, 2012 (UTC)
User policy
Hi there! I noticed that you just joined a day or two ago, and since then, your edits have consisted solely of either editing your user page or uploading images for use on it. Please note that under the terms of the editing policy, no more than 15% of edits should be made to your userpage. Please begin contributing to article pages, otherwise, it is possible that your userpage may be protected by an admin if you continue to edit it.
Also, under the terms of the edit User image policy, no more than 500 KB of images may be used on your userpage and it is generally recommended that each image be no more than 100 KB and each must be tagged with the user image template. From a brief glance, it appears you are sitting at over 1 MB of images and none of them are properly tagged. Please select which ones you would prefer to use, tag them, and remove the remainder from your page. Otherwise, it is again possible that they may be removed by an admin. ProfessorTofty (talk) 05:52, August 8, 2012 (UTC)
Well, as explained in the policy pages that I linked, exactly. The articles that you mentioned in my profile are pages that I myself have created, though they represent only a small fraction of total editing. But what it boils down to is that if one is a regular member, then they're expected to spend time actually being a part of what this project is, an encyclopedia about the Harry Potter series, and not just editing their userpage. If you're not entirely sure how to edit, we have a fantastic layout guide that gives general advice on how articles should look, as well as editing help and a tutorial. If you have any other specific questions, feel free to ask. ProfessorTofty (talk) 11:41, August 8, 2012 (UTC)