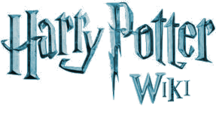 Wotcher!
Hello, Hermione8737, and welcome to the Harry Potter Wiki (HPW). Thank you for your edit to the User:Hermione8737 page. I hope you enjoy it here and decide to stay.
Before editing, be sure to read the wiki's policies. Please sign your name on Talk and vote pages using four tildes (~~~~) to automatically produce your name and the current date. Be sure to verify your e-mail address in your preferences. Before attempting any major article rewrites please read the layout guide. If you have any questions, check out the policy and help pages (see here for editing help), add a question to the Community portal, view the forum or ask me on my talk page. Again, welcome!
-- Nick O'Demus (Talk) 16:42, February 28, 2013
Infobox
Hey, If you go onto a profile with an infobox, go into edit, and copy the little puzzle peice that comes up onto your profile. Then hover over it on yours and click edit to change the information. Caraxian (talk) 08:04, April 29, 2013 (UTC)
Thanks for your help. I'll follow the instructions you told me. Thanks again, Hermione8737 (talk) 08:09, April 29, 2013 (UTC)
No Problem. It's probably not the best or easiest way to do it, but that's just that way I did mine. Caraxian (talk) 08:10, April 29, 2013 (UTC)

I just added an infobox on your page, seems to be working so far from my side. Caraxian (talk) 08:27, April 29, 2013 (UTC)
Thanks a lot! :) Hermione8737 (talk) 08:30, April 29, 2013 (UTC)
RE:Userpage
Yeah, I saw your userpage, I like the bright colours and the message you wrote. Good work :) --Hunnie Bunn (talk) 17:21, April 28, 2013 (UTC)
RE:Thanks. Can I ask  you a few questions?
How do we answer to someone who has wrote in our talk page? I ask because I know this isn't the wright way.

Is there an way to add someone as a friend? I ask it because I'm sure there's no way that only I have a live chat right now. 
Thanks, again, for your good words. Please answer my questions once you read them. 
Hermione8737 (talk) 18:25, April 28, 2013 (UTC) =)
When we're answering something that was written on our talk page, usually we leave a message on that person's talk page so that they'll get a notification :)
Unfortunately, there's no way to add friends on here, and everyone has the option of joining the chat but very few of the active contributors use it :) --Hunnie Bunn (talk) 18:29, April 28, 2013 (UTC)
Your recent blog post
Thank you for your interest in blogging at the Harry Potter Wiki. However, the Harry Potter Wiki has a blog policy that restricts blog topics regarding either new Harry Potter material or discussing site policies / improving site content. Blogs that do not adhere to these topics may be deleted on sight without advance notice. Your blog may be more welcome at another Harry Potter fan website.
A copy of your blog is included below as a comment that be viewed if you open this message to edit. ProfessorTofty (talk) 22:50, June 8, 2013 (UTC)