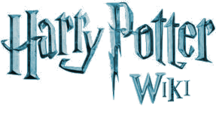 Wotcher!
Hello, Hermione's Gone Asian, and welcome to the Harry Potter Wiki (HPW). Thank you for your contributions. I hope you enjoy it here and decide to stay.
Before editing, be sure to read the wiki's policies. Please sign your name on Talk and vote pages using four tildes (~~~~) to automatically produce your name and the current date. Be sure to verify your e-mail address in your preferences. Before attempting any major article rewrites please read the layout guide. If you have any questions, check out the policy and help pages (see here for editing help), add a question to the Community portal, view the forum or ask me on my talk page. Again, welcome!
—-- Freakatone Talk 01:14, 16 July 2008 (UTC)
Hello!
My policies for my talk page are exactly the same as my talk page on Wikipedia or Wookieepedia. Please reply all messages I leave on your talk page here, and all conversations will be held here (when I split myself between three wikis it's kinda hard to go to every darned userpage and check whether I got a message. I like to garbage on about really irrelevant stuff, and important stuff, so beware! Please leave new messages at the TOP of the page, not the bottom, and make sure the heading clearly describes the agenda of your comment. PLEASE DO NOT VANDALISE THIS PAGE, OR YOU WILL HAVE ONE VERY ANGRY RAVENCLAW UP YOUR (beep)!!!
Edits
Just thought I'd let ya know that you have no article page edits. If you don't start editing them, you could have your page protected in accordance with the Editing Policy Thanks. -- Freakatone Talk 02:02, 17 July 2008 (UTC)
Who said I'm not editing? I'm starting today: My goal is to get James Potter and Lily Evans up to Featured Article status. ~ Hermione's Gone Asian 02:04, 17 July 2008 (UTC)
I said you're not editing articles. Just edit some articles and you'll be fine. -- Freakatone Talk 02:07, 17 July 2008 (UTC)
Schweet, thanks. I have the Harry Potter Wiki on about five tabs on my browser at the moment. ~ Hermione's Gone Asian 02:10, 17 July 2008 (UTC)