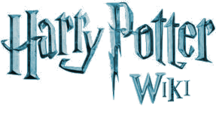 Wotcher!
Hello, HarryPotterRules1, and welcome to the Harry Potter Wiki (HPW). Thank you for your edit to the Talk:Dorea Black page. I hope you enjoy it here and decide to stay.
Before editing, be sure to read the wiki's policies. Please sign your name on Talk and vote pages using four tildes (~~~~) to automatically produce your name and the current date. Be sure to verify your e-mail address in your preferences. Before attempting any major article rewrites please read the layout guide. If you have any questions, check out the policy and help pages (see here for editing help), add a question to the Community portal, view the forum or ask me on my talk page. Again, welcome!
-- Seth Cooper (Talk) 22:24, August 7, 2011
I don't see the problem
He's only put it on once. -HoboHunter28- (Leave me an owl!) 22:57, August 22, 2011 (UTC)
Shorty1982 is trusted, and that DID happen. Please stop deleting it. -HoboHunter28- (Leave me an owl!) 22:57, August 22, 2011 (UTC)
Marcus Flint was NOT put in the Vanishing Cabinet - Graham Montague was. Fred and George pushed him in their to stop him from taking points from them, and he turned up a few weeks later in a toilet as he had tried to apperate out. It is on the Marcus Flint page that it keeps appearing. Can this be sorted? That is why I deleted it in the first place!
Never mind. It's been sorted out- go check Shorty's talk page. -HoboHunter28- (Leave me an owl!) 23:04, August 22, 2011 (UTC)
I shall. Thank you for telling me. Now, I have posted a question, and my reasoning, in the talk page of Dorea Black. Do you think I am right, in my assumption, I mean? HarryPotterRules1 23:24, August 22, 2011 (UTC)
Dorea Black and Charlus Potter have been the subject of hot debate and I was really hoping for it to be revealed on Pottermore, but it hasn't been yet. I really don't want to believe Charlus was James's father but the evidence points towards them being father and son (Being that James I was a pureblood and Dorea wasn't burnt off the tree, which means Charlus was a pureblood. Their only child was a boy.), and unfortunately this link to the Black Tree would make Harry related to a number of people, the most prominent of which being the Weasley (which would mean his best friend and wife are his 3rd cousins) and Malfoy families. Remember to sign your posts with four tildes (this thing-~) -HoboHunter28- (Leave me an owl!) 23:20, August 22, 2011 (UTC)
I did mean to sign it. I forgot. HarryPotterRules1 23:25, August 22, 2011 (UTC)
Why don't you want to believe that Charlus IS James Potter I's father? It makes Harry and the Weasley's third cousins, makes Harry related to Barty Crouch and his son, as well as Millicent Bulstrode, Crabbe, Malfoy, Bellatrix Lestrange, and it also makes Sirius Black Harry's second cousin. That is the ONE THING that goes against Dorea and Charlus actually being James's parents; they took Sirius in and Dorea was NOT blasted off the tree. HarryPotterRules1 23:24, August 22, 2011 (UTC)
I say I don't want to believe it because it would ruin the Harry Potter experience, not because there's evidence against it. Mostly the evidence points towards the fact that he IS James's father. There's no evidence that flat-out says that he is or isn't James's father, butI I think the fact that seals it all is that every British pureblood wizard or witch is a Black or has Black ancestry. -HoboHunter28- (Leave me an owl!) 23:44, August 22, 2011 (UTC)
Can I change the wiki then. On Charlus Potter's page, can I change "Son (Possibly James Potter)" to "James Potter - Son" and get someone to delete the other page about Charlus's son? Because it is, most of the evidence, as you yourself say, points to Charlus and Dorea being Harry's paternal Grandparents. So... can I change it? HarryPotterRules1 23:47, August 22, 2011 (UTC)
Like I said, my only power is rollback. You need to ask an admin, and I'm not one, although if I was an admin I would say no to changing it, as there's not flat-out statement saying Charlus was James's father and Dorea was his mother. -HoboHunter28- (Leave me an owl!) 23:50, August 22, 2011 (UTC)
Ok, thanks. The evidence points to it. James Potter, in the flashbacks, only mentions that his father was in Gryffndor. Why didn't he mention his mother, Dorea? Because she was a Slytherin. I shall ask the admin now. Is he on? HarryPotterRules1 23:51, August 22, 2011 (UTC)
I don't think so, but the admin you ask is just going to say no because it isn't confirmed. -HoboHunter28- (Leave me an owl!) 23:56, August 22, 2011 (UTC)
Ok. Thanks anyway. HarryPotterRules1 23:57, August 22, 2011 (UTC)
And for future reference
I'm not really the person to ask. Ask an admin like Nick O'Demus or Seth Cooper (although he's on vacation) or BachLynn23. I may have rollback powers but that unfortunately doesn't give me authority to block vandals. Could you possibly give me the quote saying it was Montague? -HoboHunter28- (Leave me an owl!) 23:02, August 22, 2011 (UTC)
The quote is at the top of Graham Montague's page on here. But here is the quote too:
Fred Weasley: "He never managed to get all the words out, due to the fact that we forced him head-first into that Vanishing Cabinet on the first floor."
Hermione Granger: "But you'll get into terrible trouble!"
Fred Weasley: "Not until Montague reappears, and that could take weeks, I dunno where we sent him."
— Fred Weasley on him and his twin George pushing Montague into the Vanishing Cabinet in 1996
I shall ask one of those. Thank you for telling me who they are. HarryPotterRules1 23:07, August 22, 2011 (UTC)
On your linking
Notice those little blue arrows next to your links? That means you've been linking externally (or at least the wiki thinks so) To combat this either surround your text with two brackets on each side (like this- [[ )
(and this ]] )
and you would put something like Fred Weasley or Sirius Black (any wiki page) in the middle of the two. The other way is to hit the chain under the "Text Appearance" right above the editing box and make sure you switch it to "to a Wiki page" Then, you would write something like George Weasley on the top and George Weasley on the bottom, unless you wanted to refer to him as something else such as "his twin" if the previous sentence was talking about Fred. You would then put "George Weasley" on top and "his twin" on the bottom (minus the quotation marks). You can do that manually as well, by typing George Weasley|his twin (with the brackets around it). If you want to try some of this out, head over to the http://harrypotter.wikia.com/wiki/Harry_Potter_Wiki:Sandbox where you can try out these techniques without it being regarded as vandalism (just make sure to write under "Test edits"). If that's too confusing, I can clarify. -HoboHunter28- (Leave me an owl!) 23:28, August 22, 2011 (UTC)
It went like that because I copied it from the top of the page named "Graham Montague", but thanks for the help anyway. HarryPotterRules1 23:33, August 22, 2011 (UTC)
I Found You :) I'll be reading soon :)
Kathleen L. Riddle 22:46, August 24, 2011 (UTC)
Cool. I am glad that you found me, Kathleen HarryPotterRules1 22:48, August 24, 2011 (UTC)
Your edits
Please stop adding unsourced speculation to articles. Just as there's no evidence of how F. Lestrange and R. Lestrange are related to the more modern Lestranges, so is there no evidence that Narcissa kept a relationship with her sister Andromeda, and plenty to the contrary. If you wish for a place to place speculation about the series, try the Harry Potter Fanon Wiki or a Harry Potter-based forum. -- 1337star (Owl Post) 03:27, February 24, 2012 (UTC)
Right. Ok. I'll ask this time; Oliver Wood, on this wiki, is stated to be a Purebllod. Is this right? I think he's NOT a Pureblood, as he uses Golfballs (which are muggle invented) as substitute snitches, so despite not knowing what basketball is, I think he is a Half-blood. Can I change this, or should it stay as Pureblood? HarryPotterRules1 03:35, February 24, 2012 (UTC)
I thought I'd point it out since a Pureblood wouldn't know what Golfballs are, would they? HarryPotterRules1 03:42, February 24, 2012 (UTC)
Nor would a half-blood if both his parents were wizards (as Goblet of Fire implies). Either way, knowing what golf balls are (And we don't even know if he does, he never calls them by name. For all we know, he just knows they're small white balls.) doesn't tell us any more about his blood status. -- 1337star (Owl Post) 03:51, February 24, 2012 (UTC)
True, and I don't dispute that. I just thought I'd point it out. Also, the picture I uploaded onto Magenta Black, nee Tripe's page, I had intended to be the picture in the infobox, but I don't know how to make it so; it's a better picture. I also have a picture of Hebert Burke's name on the family tree for his infobox too.
RE:Can I add this?
I think it's better if we don't add that info. We're particularly sceptical of information that supposedly derives from "an interview" with J.K. Rowling, but no source is presented (like a transcription of the interview or a date or location), because anyone could have come up with that information, and not Rowling. I've found nothing on Accio Quote, a repository of JRK interviews, which leads me to believe that piece of information is fanon. --  Seth Cooper  owl post! 18:17, March 10, 2012 (UTC)
Thanks, I thought I'd ask anyway. I do, however, think that it is actually her middle name, given the fact that I find it in a lot of places. See? 'Rowling was once asked "Why didn't Tonks go by her middle name?" during a radio interview. The answer: "Her middle name is Vulpecula. Does that answer your question?"' No one knows if the writer was joking or not. HarryPotterRules1 01:05, March 11, 2012 (UTC)
References
Please don't reformat reference tags in the manner that you did on Victoire Weasley. Using <ref name=whatever> groups all materials using the same reference together. If you do as you attempted to do and make each one its own reference, it makes the list of references at the end of the article overly long and redundant. Thanks!
As for your deductions, I reverted those for the time being as well merely because I could not verify them, so it was easier to just do a mostly full undo (though I did keep your change of getting rid of outdated fields in the infobox, which was good). Perhaps you should bring that up on that article's talk page and see if others agree if we can narrow down her birth year further. -- 1337star (Drop me a line!) 22:46, August 28, 2012 (UTC)
Your edit to the Lily Evans page
Please do not remove templates from articles without a stated reason (the Pottermoreold tag is there for a reason, it doesn't just have no function), or change a page-top quote on a major page without a discussion, as you did with Lily Evans. ProfessorTofty (talk) 03:53, November 22, 2012 (UTC)
Ok. Can I inquire as to what the Pottermoreold tag does? HarryPotterRules1 (talk) 04:05, November 22, 2012 (UTC)
You certainly may. It sorts the article into a hidden category of those articles that have information that originates from Pottermore. Oh, and BTW, you should reply to messages on the talk page of the person that posted them - this gives them an alert that they have a new message to respond to. ProfessorTofty (talk) 04:07, November 22, 2012 (UTC)
Exactly. It's for the ones that have older information that came out before the newest update, since it's felt the banner isn't really needed for those anymore, since only the latest update can really be considered at all spoilerish at this point. ProfessorTofty (talk) 04:24, November 22, 2012 (UTC)
RE:The info you just removed
You certainly can, but that particular piece of info is not much: we know that Neville was born on 30 July, 1980 and that Harry was born on 31 July, 1980, and "hours" is usually the next biggest time division used after "days". Either way, be my guest, and sorry if it sounded too harsh. --  Seth Cooper  owl post! 01:31, April 1, 2013 (UTC)
Your image addition to the Harry Potter page
Thank you for recent image addition to the Harry Potter page. However, I would ask that you have a look over our image policy-- all images uploaded must be tagged with proper licensing and category information. Additionally, as a rule, we only accept images from licensed, canon sources-- the image you uploaded wouldn't be acceptable because it was clearly manipulated by a fan and tagged with a "deviantart" address. ProfessorTofty (talk) 03:00, April 15, 2013 (UTC)
I just got it from a facebook page I am subscribed too, so I have absolutely no idea of the licensing and category information. HarryPotterRules1 (talk) 03:13, April 15, 2013 (UTC)
Images pulled randomly off the Internet, such as form a Facebook page, aren't acceptable. Generally, any image that has been modified in some way or has an obvious watermark or address on it aren't acceptable. If you have any question of the image's acceptability, please either ask first or don't use it. Also, you should reply to messages on the talk page of the user who left you a message-- that gives the user in question an alert that there's been a response. ProfessorTofty (talk) 14:44, April 21, 2013 (UTC)
RE:Question
I'd say "Muggleborn + Muggle = Muggleborn" is correct.
JKR has stated that, when determining someone's blood status, pure-blood supremacists treat a Muggle-born ancestor the same as Muggle one. So Lily's hypothetical child with a Muggle could conceivably be labelled "Muggle-born" by pure-blood supremacists who see his Muggle-born mother as being no different than Muggles, for exactly the same reason Harry Potter is "Half-blood" and not "Pure-blood". --  Seth Cooper  owl post! 14:01, April 21, 2013 (UTC)
Finally, someone explains it in "dumb-dumb terms" for me. THANK YOU! HarryPotterRules1 (talk) 21:03, April 21, 2013 (UTC)
Argument regarding Cadogan's father
As an admin who wasn't involved in the discussion, reading over it, I found some of your conduct very troubling. The language and/or implied use of language were all unacceptable, as was the suggestion that the others' disagreement with you was in any way personal. Statements such as saying that you will never again agree with a certain user are particularly troubling. Perhaps the rather late hour contributed to some of this, but for now I would urge you to cool off and think regarding this matter. ProfessorTofty (talk) 03:20, May 24, 2013 (UTC)
It was the late hour - it was about 1:00am for me when the argument started. I've cooled off now. HarryPotterRules1 (talk) 10:22, May 24, 2013 (UTC)
I feel that it was mostly my fault, and would like to take this opportunity to apologise for my conduct. --Hunnie Bunn (talk) 11:11, May 24, 2013 (UTC)
Accepted and forgotten - though I still believe that Cadogan is Welsh. HarryPotterRules1 (talk) 18:32, May 24, 2013 (UTC)
Your recent edits
I have noted a pattern recently with your edits of stating something with certainty even when the evidence for it is at best debatable or only points to a possibility. It has happened again tonight with this whole "elderly" thing. While it is true that "elderly" is typically used to refer to 65 or older, I know of no hard-and-fast rule that it is always the case. Furthermore, 1337Star pointed out at least one direct example of two individuals who were known to be less than 65 and still referred to as "elderly". Therefore, I really think you need to cool down a bit and stop presenting information as if it was incontrovertibly true unless you have solid proof that couldn't be another way. ProfessorTofty (talk) 03:45, May 26, 2013 (UTC)
RE:Molly and Sirius's relationship
From what I take it from the short excerpt you presented, Zeb and Dorothy are not related in the same way Sirius and Molly are (although I do not claim to be very acquainted with the book you referenced):
Sirius and Molly's relationship:
Melania Macmillan
Arcturus Black
Mr Prewett
Mrs Prewett
Walburga Black
Orion Black
Lucretia Black
Ignatius Prewett
Mr Prewett
Mrs Prewett
Sirius Black
Molly Prewett

Dorothy and Zeb's relationship: (evidently, Uncle Henry and Aunt Emily are not Dorothy's parents)
Dorothy's grandfather
Dorothy's grandmother
?
?
Zeb's grandfather
Zeb's grandmother
Dorothy's mother
Dorothy's father
Henry Gale
Emily Gale
Mrs. Hugson
Bill Hugson
Zeb's father
Zeb's mother
Dorothy Gale
Zeb Hugson

That being said, even if Sirius/Molly's relationship was the same as Dorothy/Zeb's, they could hardly be called second cousins (even if the Oz book says so; I don't know the context it appears in, but I presume that the definition of "second cousins" there is deliberately wrong for comic effect).
Second cousins is the relationship between the children of two first cousins (or, in other words, the relationship between two individuals whose closest common ancestor is a great-grandfather, see this chart). One can clearly see that it is the case in neither family tree. --  Seth Cooper  owl post! 21:24, May 28, 2013 (UTC)
I know the relationship of second cousins; I was using the book as an example of what J.K. was going for - but failed to do properly. There needed to be another set of siblings in it. HarryPotterRules1 (talk) 21:33, May 28, 2013 (UTC)
A few more things - 1, Dorothy's mother (called Annie) is Henry's sister and is married to John Gale. 2, Mrs. Hugson is named Garnett. HarryPotterRules1 (talk) 21:38, May 28, 2013 (UTC)
Even if Rowling intended to do that and failed, that's the family relationship that she put in black and white, so we must go with it. We cannot presume to know what she intended to write, now, can we?
As for the little mistakes in Dorothy's family tree — I told you I was not very acquainted with it :) --  Seth Cooper  owl post! 22:00, May 28, 2013 (UTC)
That's alright - I never expected you to be! :-P HarryPotterRules1 (talk) 22:06, May 28, 2013 (UTC)
Your image addition to the Dudley Dursley page
Images of such a low resolution are generally not acceptable, also the image you posted did not include any licensing or category information. I am going to ask again that you read our image policy. If you continue to violate it, you may be temporarily blocked from editing. ProfessorTofty (talk) 02:01, June 10, 2013 (UTC)
I do not know how to add licensing or category information; I've never been able to do it. HarryPotterRules1 (talk) 02:03, June 10, 2013 (UTC)
I recommend making all of your image uploads from Special:Upload, which provides you with a template for making this easier. If you still have any specific questions after having a look over that, feel free to ask. Also, please reply to talk page messages on the talk page of the person who left you the message-- this triggers an alert for them that they have a message to respond to. ProfessorTofty (talk) 02:05, June 10, 2013 (UTC)
Use "Browse..." to find and select the image that you're uploading. Then, in the box where it says Summary to the left of it, you're going to have to fill out some fields. Some of them you can ignore, but others are required. Under "description", type up a basic description of what the photo is about, for example, "Harry Potter reaching for the Golden Snitch". Next is "source", and that's going to be where you say where it was that you got the photo from. The "author" field will be whoever it was that originally created the photo-- for example, if it's a cover illustration, it would be the illustrator, or if it's a screenshot from one of the films, you could just say "Warner Bros." The "filepecs" you can ignore as well as the "licensing", because you'll be taking care of that in a bit. The "other versions" you can almost certainly ignore as well. Finally, the categories, which you'll enter as such as "[[Category:Images of Dudley Dursley]]", etc. Then below the summary box, you'll see the "Licensing" box, which by default is set to "None selected". Choose the appropriate licensing from there-- most likely you'll want something from under "Fair use", such as "Screenshot of a copyrighted website, video game or program, television or film" for an image from one of the films. Then choose "Upload file" and you should be good to go. ProfessorTofty (talk) 02:24, June 10, 2013 (UTC)
Actually, not that particular image please. Sorry, but it's just too low-resolution and doesn't really show much of Dudley Dursley besides; it just doesn't really add much. ProfessorTofty (talk) 02:41, June 10, 2013 (UTC)