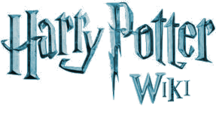 Wotcher!
Hello, HPNerd, and welcome to the Harry Potter Wiki (HPW). Thank you for your edit to the User:HPNerd page. I hope you enjoy it here and decide to stay.
Before editing, be sure to read the wiki's policies. Please sign your name on Talk and vote pages using four tildes (~~~~) to automatically produce your name and the current date. Be sure to verify your e-mail address in your preferences. Before attempting any major article rewrites please read the layout guide. If you have any questions, check out the policy and help pages (see here for editing help), add a question to the Community portal, view the forum or ask me on my talk page. Again, welcome!
-- Seth Cooper (Talk) 19:10, May 2, 2010
RE:Hola.
Hello, Jelby! No, there's no such thing as a "main editor"; I'm part of the administrator board and have a little more duties than the regular user, that's all.
Please do not change Philosopher's Stone into Sorcerer's Stone. The original book title (UK) was, indeed, Philosopher's Stone. We use British spelling and terminology on our articles here at the Harry Potter Wiki (such as "colour" instead of "color" and "football" instead of "soccer").
I understand your edits were made in good faith, so no problem. I hope you continue with your editing! --  Seth Cooper  owl post! 21:01, May 2, 2010 (UTC)
Your wrong.
The author of the Harry Potter books, JK Roowling, is British, and in the Harry potter stories which were written by this British Author, for her British public, calls it the philosipher's stone. Just because Americans are too stupid to know what a philosipher is, and too thick to realise that Nicholas Flamel was one, does not give you right to dirty the English language with desgusting Americanisms, like sorcerer, and fosset. We don't call your boring, stop-start, skillless so-called sport 'Soccer', so don't pretend that the first harry potter is called anything other than what it is. And finally, its a NOVEL, and not a book.
A disgruntalled Non-American
PS I don't car what you say, it's 'Different from' or 'Different to', different than makes no sense.
PPS It's pronounced Al-um-in-ee-um you fool.
—The preceding unsigned comment was added by 82.46.175.126 (talk • contribs).