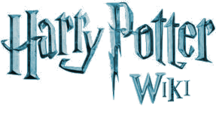 Wotcher!
Hello, Gryffindor'sgiant, and welcome to the Harry Potter Wiki (HPW). Thank you for your edit to the User:Gryffindor'sgiant page. I hope you enjoy it here and decide to stay.
Before editing, be sure to read the wiki's policies. Please sign your name on Talk and vote pages using four tildes (~~~~) to automatically produce your name and the current date. Be sure to verify your e-mail address in your preferences. Before attempting any major article rewrites please read the layout guide. If you have any questions, check out the policy and help pages (see here for editing help), add a question to the Community portal, view the forum or ask me on my talk page. Again, welcome!
-- Seth Cooper (Talk) 19:36, 23 August 2009
Hi
Hi Gryffindor'sgiant. Welcome to the site. I noticed you were having trouble laying out you page. Would you like some help? Jayden Matthews 08:13, 24 August 2009 (UTC)
Not a problem. What is it you'd like done? Jayden Matthews 08:19, 24 August 2009 (UTC)
Sure, just tell me what you want it say, and I'll add the info. Jayden Matthews 08:23, 24 August 2009 (UTC)
Ok, I've added that. Just let me know if you want anything else addd. :) Jayden Matthews 08:33, 24 August 2009 (UTC)
Done. Jayden Matthews 08:38, 24 August 2009 (UTC)
Anything else? Jayden Matthews 08:44, 24 August 2009 (UTC)
Ok, anymore? Jayden Matthews 08:49, 24 August 2009 (UTC)
Not a problem, anytime. :) Jayden Matthews 08:54, 24 August 2009 (UTC)
I've added the template to your page. Jayden Matthews 09:37, 24 August 2009 (UTC)
Done. Jayden Matthews 09:46, 24 August 2009 (UTC)
Would you like me to turn those templates into actuall boxes? Jayden Matthews 09:59, 24 August 2009 (UTC)
House points game
First Go to House points page to read introductions on how to, then sign up / leave your username in List of Participants page under Gryffindor if you want to be in that group. --ÈnŔîčö DC
(Send me an Owl!) 17:47, 24 August 2009 (UTC)
Template
Hey, Big G. I've jazzed up the Irish Quidditch template for you. you can view it here. Jayden Matthews 10:56, 25 August 2009 (UTC)
Fixed. Jayden Matthews 11:00, 25 August 2009 (UTC)
Your welcome. Jayden Matthews 11:04, 25 August 2009 (UTC)
Jayden Matthews
Unfortunately, Jayden Matthews has recently suffered a loss in his family. We've made a Condolences Card for him, and we'd like to get as many people to sign it as we can. Thank you. - Nick O'Demus 19:30, 31 August 2009 (UTC)
RE:Ireland
What's up? Just want ya to know that I thanked Jayden Matthews. -- GrouchMan (Send an owl then scram!!)
Owl Patronus
I believe you were asking about the Owl Patronus userbox? Actaully it was Starstuff who formatted it. All of the userboxes use the same basic format, we just fill in the changes we want to make (picture, size, text, colors, etc.)
Keep in mind though, that whenever you're making changes to a Template, it's important to ALWAYS preview the changes before saving them, as just ONE typo can mess up the whole format. For example, this is how this article looks normally, and this is how it looked because just one "]" bracket was missing in the infobox.
Nick O'Demus 22:03, September 5, 2009 (UTC)
Re:Image
That's Nearly-Headless Nick, after being petrified. --  Seth Cooper  owl post! 18:43, September 6, 2009 (UTC)
Replies
Jayden's brother's funeral is this Friday, so it'll be sometime that day. We haven't worked out anything more specific yet, but when we do, I'll try to let you know.
My user images are from the movie The Secret of NIMH. You can watch the whole thing on YouTube.
Nick O'Demus 03:31, September 7, 2009 (UTC)
Seth Cooper put up a very nice message in the Wiki's Site Notice today. Check it out if you haven't seen it yet. - Nick O'Demus 16:25, September 11, 2009 (UTC)