Talk:Gryff23/Archive 1
10,969pages on
this wiki
This is the archive of my talk page with comments from February 14, 2008 through June 15, 2008, please do NOT edit it.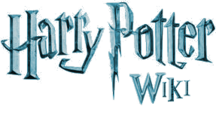 Wotcher!
Hello, Gryff23/Archive 1, and welcome to the Harry Potter Wiki (HPW). Thank you for your contributions. I hope you enjoy editing and decide to stay.
By the way, please be sure to sign your name on Talk and vote pages using four tildes (~~~~) to automatically produce your name and the current date. Be sure to verify your e-mail address in your preferences. Before attempting any major article rewrites please read the layout guide. If you have any questions, check out the policy and help pages (see here for editing help), add a question to the Community portal, view the forum or ask me on my talk page. Again, welcome!
—John Reaves (talk) 23:17, 14 February 2008 (UTC)
Fanon warning
: Please stop. If you continue to add
fanon
to pages, you will be blocked from editing the
Harry Potter Wiki
. Your contributions may be more welcome at the
Harry Potter Fanon Wiki
or at the
Dumbledore's Army Roleplay Wiki
.-
Cavalier One
(Wizarding Wireless Network)
07:19, 3 April 2008 (UTC)
Hey. No problem. If you feel like you would like to request for a position please use the Requests for permission page. Remember that usually only trusted users who have been involved in the community for some time are given positions. -- DarkJedi613 (Talk) 19:36, 5 May 2008 (UTC)
No, that is not my name. I have never been to your site. -- DarkJedi613 (Talk) 10:53, 7 May 2008 (UTC)
Recent comment on DarkJedi613's page - formal warning
Edit
This is a formal warning concerning your recent comments on DarkJedi613's talk page. Accusations of that nature, whether intended as a purely interrogative statement or not, are not welcomed here, and can be considered to be a borderline personal attack. Personal attacks on any user are not tolerated on this wiki, and, if breached, can lead to a ban. Please read our NPA policy.
The tone of your edit, particularly your "I'll know if you're lying" comment, can be considered to be aggressive and threatening. I visited the website address you posted on DarkJedi613's talk page, and looked at your guestbook to find the comment in question and could not find one. It may be that you've deleted said comment, but you also have no evidence to back up your claim.
It is also an odd claim to make against an administrator who gave you information regarding the process of requesting User rights. It is also an odd statement from a User who wishes to attain the status of an admin, and, unfortunately, proves that you are not yet ready for the responsibility. - Cavalier One(Wizarding Wireless Network) 17:48, 7 May 2008 (UTC)
Do you know the answer?
Edit
Hi Gryff23! Can Muggels cast a spell with a wand if they knew a spell? (That won't happen though).

Please respond. I'm Ginny22 by the way.
Thanks Gryff23!
Recent Vandalism
Edit
Both users have been banned. Thanks. You can see contributions here and here to revert them. Thanks for your help. -- DarkJedi613 (Talk) 01:50, 31 May 2008 (UTC)
With three or four editors working simultaneously, the Wiki should be patched up rather quickly. DarkJedi posted a reversion explanation on Balletbelle's user talk page. I'll just direct you to the explanation there to save time. It's quite simple. Thanks for your hard work! :) -Starstuff 02:22, 31 May 2008 (UTC)

Thank you Gryff23 for helping to combat the recent vandalism on the Harry Potter Wiki, through either your submission of a problem report or directly undoing vandalism you've helped us restore everything to working order. Thanks again! -- DarkJedi613 (Talk) 03:39, 31 May 2008 (UTC)
Appearences
Edit
I have noticed you have been editing your infobox every day to update the latest appearance section. If you type {{CURRENTMONTHNAME}} {{CURRENTDAY}}, {{CURRENTYEAR}} the current date will appear every day without you having to change it-Matoro183 (Talk) 21:32, 31 May 2008 (UTC)
Rollback
Edit
Sounds good! Feel free to use the Requests page when you feel ready. -- DarkJedi613 (Talk) 01:29, 1 June 2008 (UTC)
I've experimented... and the best I can do is move it to the very top, above the infobox and everything. I'm not really all that good at the wiki markup stuff, though. DarkJedi, Cavalier One or Matoro should be able to help better than I can. -- Freakatone Talk 01:53, 1 June 2008 (UTC)
Succession boxes are made to always appear below an infobox, it can not be made to appear next to it directly. I kinda hacked around it to get it to be. Its always good to establish a user page and describe yourself but don't forget to add content to the wiki as well! Right now 82.09% of your edits are User, User talk or Forum. Only 11.94% are on articles. There's much to improve here so don't forget to continue with that. -- DarkJedi613 (Talk) 03:01, 1 June 2008 (UTC)

There are a lot of stubs that need expanding. You could always use the "random page" link on the left. Soon the community portal will be redone w/ things that need doing. -- DarkJedi613 (Talk) 03:13, 1 June 2008 (UTC)
No problem
Edit
Hey, no prob. If you want to start a project, discuss it on the talk page first. Thanks. -- Freakatone Talk 20:48, 3 June 2008 (UTC)
I give you permission to do it. For the Name I want Ginny22, for Gender I want Female, Eye Clour: Brown, Hair Clour: Red, Born: June 6, Blood Status: Pure blood, Wand: 15" Phoenix Feather, Boggart: J.K. Rowling stops writing Harry Potter books (too late!), Patronous: Dragon, Animagus: Wolf, Occupation, seeker for Gryfindor, Behind the scenes: Portrayer: Me, First Appearance: March 5, 2008, Latest Appearance: June 20, 2008. Please use the Gyriffindor template. Also, please capitalize (do what I put)! Thanks so much! :) --{{substUser:Ginny22/sig}} 00:17, 5 June 2008 (UTC)
Gryffindor
Edit
I did something! Can you fix it? Go to my User page. I don't know what happened! --{{substa:User:Ginny22/sig}} 01:12, 5 June 2008 (UTC)
Thanks so much! Was that you, or someone else who did the infobox? I think it was you. :) --{{substa:User:Ginny22/sig}} 01:18, 5 June 2008 (UTC)
Project Scarhead
Edit
Re:Two Things
Edit
To archive your talk page, create a user subpage (like mine is User_talk:Matoro183/archive), move your talk page's content to it, and add a link to the subpage on your now-blank talk page. Your all ready to go! Look at Template:Prefect to see what you need to do to get a prefect badge.-Matoro183 (Talk) 22:16, 14 June 2008 (UTC)
To create a subpage, create a link to Somepage/Whatever. So for your talk page it would be User talk:Gryff23/Archive 1 or something like that. Then just click the link and you can type on that page. -- DarkJedi613 (Talk) 19:37, 15 June 2008 (UTC)