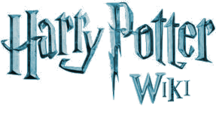 Wotcher!
Hello, Fo01, and welcome to the Harry Potter Wiki (HPW). Thank you for your edit to the Homosexuality page. I hope you enjoy it here and decide to stay.
Before editing, be sure to read the wiki's policies. Please sign your name on Talk and vote pages using four tildes (~~~~) to automatically produce your name and the current date. Be sure to verify your e-mail address in your preferences. Before attempting any major article rewrites please read the layout guide. If you have any questions, check out the policy and help pages (see here for editing help), add a question to the Community portal, view the forum or ask me on my talk page. Again, welcome!
Dumbledore is gay
The issue of Dumbledore's sexuality is not a matter of subjective interpretation. It is stated fact by the author and creator of the series. - Nick O'Demus 09:42, October 4, 2010 (UTC)
Since it's not stated and not even hinted at (except perhaps the slightest bit) in the books, critics still argue whether this should be considered canon or not. Guess New York Times is reliable enough to have their opinion presented in the article. Fo01 09:46, October 4, 2010 (UTC)
As mentioned, she is the author. She created this series. These are her characters. And it's pretty difficult to misinterpret "Dumbledore is gay". A significant portion of the information we have comes from interviews she has given or stuff from her website. And yet there isn't nearly as much debate over Neville marrying Hannah Abbott, or Harry becoming head of the Auror Department, or Luna having two kids, etc, etc. - Nick O'Demus 09:51, October 4, 2010 (UTC)
The English Wikipedia explicitly states: "Some critics argued that Dumbledore's sexuality might not be considered canon. New York Times columnist Edward Rothstein said that "Ms. Rowling may think of Dumbledore as gay" however, "there is no reason why anyone else should"." Besides, her phrase "I've always though of him as being gay" sound more like the author's personal character interpretation rather than canon. --Fo01 10:11, October 4, 2010 (UTC)
She didn't just say "I've always though of him as being gay", she also said he IS gay. And as she's the author, what she thinks about her own characters tends to carry some weight (a lot more than a newspaper columnist or some critics who have no relevance to the series).
The General Policy of this wiki states that Rowling's Word is Law. The Canon Policy states that highest-tier canon comes from JKR directly, whether it's from the books, her official website, or interviews with her. - Nick O'Demus 10:18, October 4, 2010 (UTC)
Per the comment you made on CavOne's talk page. The references throughout the text are necessary as they go to the character's motivations. Knowing Dumbledore's motivations makes the article more Dumbledore centric. Basically, you now have 2 administrators on your page telling you to back off. --JKoch

(Owl Me!) 14:34, October 4, 2010 (UTC)
However, the sentence "This perhaps stemmed from his "great tragedy" of his affections for Gellert Grindelwald, whom Dumbledore not only loved, but greatly admired for his innovative ideas." seems to be original research, since Rowling has never confirmed this. --Fo01 15:23, October 4, 2010 (UTC)
From the information we know, that Dumbledore fell in love with Grindelwald. He also supported Grindelwald's idea's telling Harry, "Grindelwald, you cannot imagine how his ideas caught me, Harry, inflamed me." And to that the fact that Dumbledore was blind to Grindelwald's true intentions, and you have the basis of a logical conclusion that that statement holds. --JKoch(Owl Me!) 15:32, October 4, 2010 (UTC)
Albus Dumbledore and Dumbledorenotgay userbox
While you are entitled to your belief that Dumbledore is not gay, please understand that under the rules of this wiki, Rowling's comments are the highest form of Canon. Therefore, until she retracts her statement, this wiki will continue to operate under that belief. Your edits will continue to be reverted if you seek to change the article to reflect your belief.
Similarly, your new userbox will be allowed to stay, as it reflects a personal belief. However the image of the rainbow flag with a line through it has been deleted and removed from the userbox as it can be seen as offensive to members of the gay community. Please do not upload it again. - Cavalier One

(Wizarding Wireless Network) 14:53, October 4, 2010 (UTC)
Because Dumbledore is gay. That is a stated fact. There is no reason to hold an opposing view unless you're a homophobe, which is offensive.
Strange logic. If you personally don't see Dumbledore as gay, that doesn't nesessary mean you're a homophobe. If Rowling declared that Harry is an alien or a vampire, and you wouldn't believe it, would it make you an alien-phobe or a vampire-phobe? ;) --Fo01 13:34, October 5, 2010 (UTC)

It might, if vampires and aliens existed. Why don't you see Dumbledore as gay?
RE:Harry Potter wiki: Userboxes
From the wiki's policies:
The first commandment of the wiki, implicitly agreed upon by generations of wiki editors, and from which stem most of the policies stated herein, such as spelling conventions and in-universe points of view, is:
Rowling's Word is Law.
First and foremost, the Harry Potter Wiki is exactly that - a wiki, or an editable online encyclopedia on the Harry Potter universe. We host information, facts, images, and official theories related to Harry Potter on this site, as well as discussions about the material presented here. We do not entertain any fan fiction, images, or ramblings (collectively "fanonsense"), Harry Potter game cheats or walkthroughs, advertisements, spam, or articles not directly associated with the Harry Potter universe. You may talk about anything which you like on your talk page, or add the same in your namespace, as long as it is legal. We don't really care. Just remember that this wiki is not a social networking site. If you don't have anything of real informative value to contribute and if you don't want to help out in editing or monitoring - in short, if you don't want to make yourself useful - then scram.
Any users or editors who repeatedly refuse to follow these rules may be banned at the discretion of any administrator, and their contributions deleted.
The Harry Potter Wiki's editing policy is meant to encourage users to work more on articles, and not spend all of their time on customising their userpages or posting in the forums.
The Harry Potter Wiki is not a free host or webpage provider.
The Harry Potter Wiki is not the place for fanfiction or roleplaying.
The Harry Potter Wiki is not a forum for discussion of Harry Potter.
Your user page is not your primary contribution to this wiki.
---
The purpose of the Harry Potter Wiki is to provide factual information about the series, not for fan discussions or opinions. We have our own established policies and procedures to ensure that users are making helpful contributions towards that end.
You have yet to make ONE constructive edit to this wiki. Your only article contributions were reverted by TWO Administrators. And before you respond with your NY Times article, let me point out the following:
Wikipedia has their own policies and standards. This isn't Wikipedia.
Michael Jackson is fan of the series. This has been mentioned and referenced. But if Michael Jackson had said "I think Harry and Luna had an affair in 2025", would we include that here? No, because Michael Jackson had no involvement with the series' development. Whatever his opinions were have no bearing on the facts.
If all you want to do is keep trumpeting your opinion (which you have made very clear), this isn't the place for it. There are any number of fan forums and discussion boards out there for that sort of thing, and you can shout "DUMBLEDORE'S NOT GAY!" at any or all of them until you're blue in the face. - Nick O'Demus 07:58, October 24, 2010 (UTC)