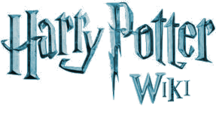 Wotcher!
Hello, Exsiiron, and welcome to the Harry Potter Wiki (HPW). Thank you for your edit to the User:Exsiiron page. I hope you enjoy it here and decide to stay.
Before editing, be sure to read the wiki's policies. Please sign your name on Talk and vote pages using four tildes (~~~~) to automatically produce your name and the current date. Be sure to verify your e-mail address in your preferences. Before attempting any major article rewrites please read the layout guide. If you have any questions, check out the policy and help pages (see here for editing help), add a question to the Community portal, view the forum or ask me on my talk page. Again, welcome!
-- Seth Cooper (Talk) 05:30, February 28, 2010
House Points?
How do I earn house points for Ravenclaw?
Exsiiron 17:59, March 3, 2010 (UTC)
The game is over as far as I know. Also, it is best to ask a question like this on an admins talk page, not your own, so that they may see it. Thanks, --JKoch

(Owl Me!) 18:01, March 3, 2010 (UTC)
To be on the House points game, sign up on the participants list. That will make you an official member of the game. Thanks.--L.V.K.T.V.J.

(Send an owl!) 15:05, March 6, 2010 (UTC)
Voting
Can you give your opinion on the Talk:Hermione Granger page? Thanks.--L.V.K.T.V.J.

(Send an owl!) 17:11, March 6, 2010 (UTC)
It is a good page, and it is well thought out and elaborated. I think there are many good discussions/topics on the page. Exsiiron 17:18, March 6, 2010 (UTC)
Well, I mean on the vote currently going on right now about the photo, but you can vote on it there. Hope this helps.--L.V.K.T.V.J.(Send an owl!) 17:41, March 6, 2010 (UTC)
Personal attacks
Please do not make personal attacks towards people. It is against our policy. If you continue doing that you can be banned. Thanks.--L.V.K.T.V.J.

(Send an owl!) 18:26, March 6, 2010 (UTC)
What do you expect? I am a Slytherin! hahahahaha
Exsiiron 18:28, March 6, 2010 (UTC)