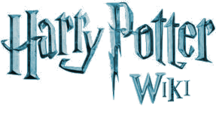 Wotcher!
Hello, Emmafofemma, and welcome to the Harry Potter Wiki (HPW). Thank you for your contributions. I hope you enjoy it here and decide to stay.
Before editing, be sure to read the wiki's policies. Please sign your name on Talk and vote pages using four tildes (~~~~) to automatically produce your name and the current date. Be sure to verify your e-mail address in your preferences. Before attempting any major article rewrites please read the layout guide. If you have any questions, check out the policy and help pages (see here for editing help), add a question to the Community portal, view the forum or ask me on my talk page. Again, welcome!
Attack
Why did you eliminate the sources from the Aftermath? --JKoch

(Owl Me!) 18:50, March 16, 2010 (UTC)
RE:odo the hero
Yeah. It just annoys me that it is being compared to Harry Potter when Harry Potter is much deeper than a silly love story. Meyer's story ruined my perseption of vampires. Anyway...
Yeah, I just decided to add the infobox because it is a song, and who ever performs it gets a spot on the infobox.--L.V.K.T.V.J.

(Send an owl!) 00:25, March 19, 2010 (UTC)
Attack 81
Do you want help sourcing the article? --JKoch

(Owl Me!) 03:58, March 22, 2010 (UTC)
Here's what you were doing wrong. The first time you use a specific source you need to enclose the information describing the source for the reflist. Like this: [1]. I know that that one is very specific, but it was the first I could think of off the top of my head. The point is that you need at least once to enumerate the source to be displayed in the reflist. --JKoch(Owl Me!) 19:25, March 22, 2010 (UTC)
BTW, you need to look at the source code to see the citation. --JKoch

(Owl Me!) 19:26, March 22, 2010 (UTC)
Hi There
Thank you for your coment on my talk page sorry i haven't been in touch in a few years had family problems but now I am back
---
Hogwarts09
Contact Me
18:53, February 1, 2012 (UTC)