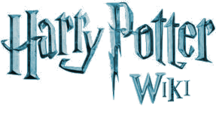 Wotcher!
Hello, El Alamein, and welcome to the Harry Potter Wiki (HPW). Thank you for your edit to the User talk:Seth Cooper page. I hope you enjoy it here and decide to stay.
Before editing, be sure to read the wiki's policies. Please sign your name on Talk and vote pages using four tildes (~~~~) to automatically produce your name and the current date. Be sure to verify your e-mail address in your preferences. Before attempting any major article rewrites please read the layout guide. If you have any questions, check out the policy and help pages (see here for editing help), add a question to the Community portal, view the forum or ask me on my talk page. Again, welcome!
ProfessorTofty (talk) 19:52, July 12, 2013 (UTC)
RE:A Request for Another Wiki
Hello, there! While I do not think I'm quotable as far as Star Wars is concerned, I think I can provide some insight on a possible battle against the two foes.
What a spell is, has not been strictly addressed in the Harry Potter novels, nor by J.K. Rowling elsewhere (the premise for this lack of information is that, in the Harry Potter universe, magic is just as simple and even boring as the wheel and electric circuits are to us — a stance quite different to the philosophical and metaphysical planes of The Force).
Spells do, however, seem to behave like physical energy, if you will, that can be deflected and rebound, at least by other spells (at one point, a mid-air colision between spells is described as "jets of light shot from both wands, hit each other in midair, and ricocheted off at angles"; and there's also a spell designed specifically to deflect other spells, the Shield Charm).
However, spells can be unpredictable when their target is not what they are supposed to be targeted at (i.e. the Killing Curse, Voldemort's trademark, which is supposed to cause instant death, with no apparent cause of death whatsoever — it has a much less subtle effect when used on inanimate objects: it makes them explode into flame).
That being said, while I cannot tell you with any certainty what would happen if a spell hit a plasma blade, I think it wouldn't be too far-fetched to suppose that it would perhaps be deflected. Of course, one must also take into consideration that not all of a wizards' arsenal are that kind of offensive spells; a Blasting Curse, an Expulso Curse, or even Fiendfyre could not be directly aimed at the opponent (and therefore, not deflectable by the lightsaber) and would still have the potential to cause considerable damage.
There's one last thing to take into consideration, though. Plasma, as in the blades of a lightsaber, is generated when one exposes a gas to a strong electromagnetic field. I do not pretend to have much Star Wars knowledge and, therefore, I wouldn't know how the plasma in the lightsabers is produced. However, if any electric fields are involved, then that could be problematic for General Grievous. Magic and electricity do not mix (in Hermione's words, electricity goes haywire around magic) — that's the reason wizards are never seen with any electric devices or appliances. Even if the plasma blade could potentially deflect spells, contact with magic of the likes of Voldemort could potentially damage the lightsaber itself (if, and I say it again, there is any electricity envolved; if not, disregard this last note).
Thank you for recoursing to our wiki when in need for info, I hope I've been of help! Be sure to let me know of the battle once it's been written, I personally think it'd be a close call! --  Seth Cooper  owl post! 03:37, July 13, 2013 (UTC)
You know what, just the other day I remembered about the combat out of the blue, and had wondered if I should ask how it was going. Therefore, I was thrilled to hear from you — and it was loads of fun to read, too (the "Eh heh heh" and "Nyeah!" references personally made me chuckle).
I liked it, on the whole, and I wasn't disappointed by the ending (I was half expecting it to end like that). I would, however, liked to see Voldemort using his spells to interact with the environment more: it would be interesting to see how Grievous would've had reacted to things like Fiendfyre, Transfiguration, a couple Reductor or Blasting Curses, or even his unsupported flight ability.
Still, it was very entertaining, do keep up! Whenever you need help, don't hesitate to ask. --  Seth Cooper  owl post! 01:00, December 4, 2013 (UTC)