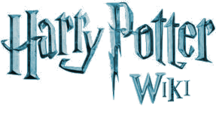 Wotcher!
Hello, Dumbledorefan, and welcome to the Harry Potter Wiki (HPW). Thank you for your contributions. I hope you enjoy it here and decide to stay.
Before editing, be sure to read the wiki's policies. Please sign your name on Talk and vote pages using four tildes (~~~~) to automatically produce your name and the current date. Be sure to verify your e-mail address in your preferences. Before attempting any major article rewrites please read the layout guide. If you have any questions, check out the policy and help pages (see here for editing help), add a question to the Community portal, view the forum or ask me on my talk page. Again, welcome!
—-- Freakatone Talk 21:49, 10 August 2008 (UTC)
Images
Please stop uploading images that are not from an "official" Harry Potter source. (Official sources include the movies, books, video games, and JK's site). Thanks. -- Freakatone Talk 22:38, 10 August 2008 (UTC)
This is your last warning. If you continue to upload fan art, you will be blocked. -- Freakatone Talk 14:45, 11 August 2008 (UTC)

You have been blocked for two days for continuing. -- Freakatone Talk 21:05, 11 August 2008 (UTC)

The administrative community has decided you should be blocked for only two hours. However, after the block expires, if you continue to upload fan art, we will have no choice but to infinitely block you. Best regards. -- Freakatone Talk 21:14, 11 August 2008 (UTC)
I have noticed that alot of the images that you have uploaded recently are in an incorrect aspect ratio (objects and people are stretched or squished) Is it possible that you change the settings of the program that you are using to capture these screenshots so that it captures them in the corect aspect ratio. Me_Potter_Fan (Talk) 09:02, 13 August 2008 (UTC)

As I mentioned below a bunch of them were wrong. But it seems like the newer ones were correct? Regardless if the aspect ration is wrong and they look bad I would be for deleting them and removing from articles until new versions can be found. -- DarkJedi613 (Talk) 14:13, 13 August 2008 (UTC)
Articles
Please do not use your signature (~~~~) on any articles. It is only for talk pages. -- DarkJedi613 (Talk) 22:21, 12 August 2008 (UTC)
Re: Email
The four tildes thing means that you should only place ~~~~ on pages like "Talk:" or "User talk:". I'm not sure why those images were deleted... go ahead and upload them again. And don't worry about asking too many questions. We were all new at some point. Hope that helps! (And I prefer using the talk pages over e-mail... so if you have any more questions, please ask on my talk page.) -- Freakatone Talk 22:41, 12 August 2008 (UTC)
I have deleted a few images in the past few minutes. Was about to write to you about it. Please do not upload images that are stretched/skewed in any way. Please only upload them in their native height/width ration. Also, try to choose better names than just numbers. Thanks. -- DarkJedi613 (Talk) 23:21, 12 August 2008 (UTC)

Great job adding a lot of images we don't have. When you put them in an infobox though don't use the "thumb" tag with it. So do like...[[File:Someimage.jpg|250px]]. -- DarkJedi613 (Talk) 23:38, 12 August 2008 (UTC)

You're understandable -- I saw a couple grammar errors on articles, but no big deal -- I fixed them. Also there is a Portugese Harry Potter Wiki on Wikia at...pt.harrypotter. Although I do enjoy you working on the English Wiki as well! (And if you do plan on working on the Portuguese tell me so we can make sure all the new pages are interlinked so its easy to go from En-to-Pt and back.) -- DarkJedi613 (Talk) 23:50, 12 August 2008 (UTC)
Photos
Please do not add photos to the middle of paragraphs or in headers. --JKoch

(Owl Me!) 23:00, June 13, 2010 (UTC)
Image uploads
Thank you for contributing image uploads to the Harry Potter Wiki. However, your recent upload was in breach of our image policy, and has since been corrected. In future, please be sure to fill out the information template that is provided on the upload page, in particular citing the source from which the image comes from, and adding categories. This is to help keep images organised and catalogued, and to provide clear sourcing for all uploads. Please be aware that images missing this information may be subject to deletion, and, in certain cases, uploading images after being asked to provide the correct information may lead to a block for the uploader. If you have any doubts or questions regarding this, please contact one of the administrators. Thank you for your cooperation.--Cavalier One

(Wizarding Wireless Network) 09:02, May 31, 2011 (UTC)
Please read and comply with the above message. Failure to properly source and license images may lead to administrative action. - Cavalier One(Wizarding Wireless Network) 07:54, June 1, 2011 (UTC)
Images
The profile pictures were reverted for several reasons. Firstly, the images you replaced were live-action promotional shots. For main infobox pictures, these are preferable to live action screenshots and other promotional images that are obviously well produced pieces of artwork. Secondly, many of the infobox images in articles on this wiki are there by community consensus in the first place. Also, asking for a vote or discussion on the image should come before changing the image, not after.
Also, as you failed yet again to provide the image upload information requirements despite the warnings above, consider this your final warning. Comply with the image policy, or face a cooldown block.
Also, please remember to sign all posts on talk pages with four tildes like so: ~~~~.
While this is a wiki where anyone is free to edit, we expect those editors to abide by the rules that the community has established. They can be found here: Category:Policy. - Cavalier One

(Wizarding Wireless Network) 22:40, June 8, 2011 (UTC)
Pfft a person has so much work to upload and work with dozens of images and there r just so many burocracy and upload information that i have to provide (no idea how i do that) tht i just give up. Site is great but ill stop giving pics. No time or mood for all this kind of requisites. ty anyway Merlin 22:47, June 8, 2011 (UTC)