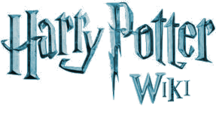 Wotcher!
Hello, Drago's buddy, and welcome to the Harry Potter Wiki (HPW). Thank you for your edit to the Hermione Granger page. I hope you enjoy it here and decide to stay.
Before editing, be sure to read the wiki's policies. Please sign your name on Talk and vote pages using four tildes (~~~~) to automatically produce your name and the current date. Be sure to verify your e-mail address in your preferences. Before attempting any major article rewrites please read the layout guide. If you have any questions, check out the policy and help pages (see here for editing help), add a question to the Community portal, view the forum or ask me on my talk page. Again, welcome!
-- Seth Cooper (Talk) 18:35, 7 August 2012
Greetings, to all magical and non-magical beings!
I have dedided to create a fan-fiction Harry Potter slideshow, not movie, taking place in the time after Voldemort is defeated, and before all the charachters go off and gett married. I chose this time slot because, in the movie there is absolutely no infomation about what happens. This slideshow will shed some light on this area in time. In this slideshow, the gang faces a new, even more powerful force than they have ever faced: the resurrected Bellatrix LeStrange, but this time, she's even more powerful, and they can't handle her by themselves anymore. Infused with the powers of Voldemort, she now has twice the power, twice the unpredictability, and twice the craziness. Desperate to find a way to end her reign of terror and death permanently, Harry, Hermione, Ron, Ginny, and the others seek help, but the help has found them first. With a cast of old and new charachters, including Leon Alan Thompson (Leo Allen Thompkins), Alexander Lunastron (Trenton Venable), and much more. Trouble still rears its ugly head though, when Leon challenges Harry's title of #1 Wizard in the World, then takes it! It's the greatest, most edge-on-your-seat, in-your-face, power-packed, calm-day-one-minute,-Armageddon-the-next slideshow out there! This slideshow is absolutely the "cherry" on top of this "trilogy banana split". After the slideshow, is done, if it's successful, it will be a book, and if that's successful, then it will be a movie. Here is the casting list:
Harry
Hermione
Ron
Ginny
Luna
Neville
Lavender
Cedric
Nymphadora
Dumbeldore
Hagrid
Bellatrix
Sirius
Remus
Snape
Professor McGonagull
Dobby
Premiering Charachters
Leon
Alice
Lauran
Jasmine
Jennifer
Kimberley
Rodnee
Aunt Behth
Uncle Dehnis
Grandma Nonan
Diana
Dylan
Alexander
Jacob
Blake
Carlisson
Seth
Christainnson
Sky
Behind-the-scenes
Cameraman
Photoshopper
Makeup Artist
Stunt Director
Hairstylist
Slideshow Composer
Costume Fitter
Costume Designer
Set Director
Harry Potter Expert
Locationeer
Voice Recorder
Drama/Acting Expert
Lighting Expert
Attribunal Expert
Foliage & Trees Expert
Sound Effects Expert
Safety Team (7)
Animal Reasearcher
Animal Trainer
Vehicle Hunter
Weapon Hunter
Weapon Specialist
Sponsors (5)
If you live in the Mayes County area or any of the surrounding counties and are interested in an interview, write me a message here on my Chat, and I will interview you online. Good luck!