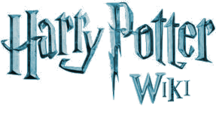 Wotcher!
Hello, Dobby4ever, and welcome to the Harry Potter Wiki (HPW). Thank you for your edit to the File:Avadacharity.JPG page. I hope you enjoy it here and decide to stay.
Before editing, be sure to read the wiki's policies. Please sign your name on Talk and vote pages using four tildes (~~~~) to automatically produce your name and the current date. Be sure to verify your e-mail address in your preferences. Before attempting any major article rewrites please read the layout guide. If you have any questions, check out the policy and help pages (see here for editing help), add a question to the Community portal, view the forum or ask me on my talk page. Again, welcome!
-- Nick O'Demus (Talk) 20:36, April 20, 2011
Image uploads
Thank you for contributing image uploads to the Harry Potter Wiki. However, your recent upload was in breach of our image policy, and has since been corrected. In future, please be sure to fill out the information template that is provided on the upload page, in particular citing the source from which the image comes from, and adding categories. This is to help keep images organised and catalogued, and to provide clear sourcing for all uploads. Please be aware that images missing this information may be subject to deletion, and, in certain cases, uploading images after being asked to provide the correct information may lead to a block for the uploader. If you have any doubts or questions regarding this, please contact one of the administrators. Thank you for your cooperation.--Cavalier One

(Wizarding Wireless Network) 08:14, May 4, 2011 (UTC)
Please read and comply with the above message. Failure to comply with the image policy may result in administrative action. - Cavalier One(Wizarding Wireless Network) 21:45, June 8, 2011 (UTC)

This is your final warning. Comply with the image policy, or face a cooldown block. - Cavalier One(Wizarding Wireless Network) 12:01, June 13, 2011 (UTC)
Image Uploading
Hey. I have noticed that you have gotten a warning on image uploading and I wanted to help because I've gotten the same thing when I first joined the wikia and didn't know what it meant. When you upload an image, go to "harrypotter.wikia.com/wiki/Special:Upload" then upload the image (type the extension of the uploaded image next to whatever name you typed) and make sure to fill the summary section. Also there will be a licence combo box at the bottom to make sure to choose the right licence type (fair use, screenshot, etc.). —

 Firefox1095 

— 22:30, May 18, 2011 (UTC)
Blocked
You have been blocked for 1 week for failing to comply with the image policy despite multiple warnings. - Cavalier One

(Wizarding Wireless Network) 07:57, June 14, 2011 (UTC)
what is the second protective spell in DH part 2 the movie ... i believe it starts with fianto .... if a page could be created on this??
Page
The page you made did not conform to our page guidelines. I am not an administrator, so I cannot delete it. However, I have contacted one. Please recreate the article if you believe it is factually correct, and if you choose to do so, please conform to our page guidelines. Thank you for contacting me (some don't do that!) Sebolto 18:44, July 18, 2011 (UTC)
HEY!
WHY DID U PUT A IMAGE ON MY PAGE? LittleMarioBigWorld 04:38, August 18, 2011 (UTC)
Images
Please do not put images in the middle of paragraphs, let alone sentences or words. It makes it very hard to read the page in edit mode and to find the image tags. Images commonly go just before paragraphs, on the line above. -Shorty1982 21:02, September 7, 2011 (UTC)
Re:HEY!!!
First of all, I am replying to an anonymous IP that left a message on my page, and directed me to leave a comment to you if I wanted to reply. As you are following the page in question, I'll assume this is legit. Anyway, as to why I reverted your edit:
"It's unknown if this spell is old magic or a Tom Riddle's creation. The silver colour is too unknown." If it is unknown, then why list it?
"It may can be improved and look like a perfect human hand. Perhaps it could create any part of the body." Maybe. But in canon, it's only be shown to make a silver hand. Saying it could create other, non-silver body parts is like saying Aguamenti could conjure other liquids, for example. It's possible, but as it's never been shown to do that in canon, it's too speculative.
"It may be a variation of the spell that gave Voldemort a rudimentary body." ...Except that's a potion, albeit one complimented by spells.
Of course, this is only my opinion. -- 1337star (talk) 20:41, October 26, 2011 (UTC)