This is an archive of my talk page. Please don't edit it.
Welcome!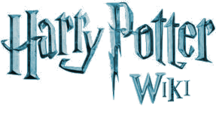 Hello, Cubs Fan2007/Archive 1, and welcome to the Harry Potter Wiki (HPW). Thank you for your contributions. I hope you like the place and decide to stay.
I hope you enjoy editing here! By the way, please be sure to sign your name on Talk and vote pages using four tildes (~~~~) to produce your name and the current date. If you are currently contributing anonymously, consider creating an account, also be sure to verify an e-mail address at your preferences if you do. If you have any questions, see the help pages (see here for editing help), add a question to the Community portal or ask me on my talk page. Again, welcome!
—Cavalier One 07:15, 17 September 2007 (UTC)
Rollback
Hi, Cubs Fan2007/Archive 1. It has been determined that you are a trusted member of this community and that we benefit from your contributions. Upon request or through my own description, I have granted you rollback privileges. This tool can be used to quickly revert vandalism and maintain the quality of this wiki. Please remember to use this tool with discretion and never in a content dispute. You should now see a "rollback" link when viewing a user's contributions. Thanks, and happy editing. John Reaves (talk) 03:23, 23 January 2008 (UTC)
thanks for updating SDirius Black image —cstoto12

Hey, Cubbie,
Thanks for taking the time to help me with secret-keeping. It's a tricky little concept. Here are some questions: In Hallows, the death eater accidentally finds Grimmauld Place. Would Harry be able to REDO the Fidelius Charm? It seems that if they just started over, do the charm again, and make Ron or someone the secret keeper, then perhaps Grimmauld Place would disappear again. Of course, this would mean that it would disappear to everyone, including Hermione, the Weasleys, etc. So Ron or Harry would have to go around showing the place to everyone again. In fact, maybe even Harry wouldn't be able to see it. After all, Ron's the secret keeper. Do you think he'd have to show Harry his own house? These are very interesting questions. I'm sure JK knows the answers. Perhaps you're JK... I didn't know she was a Cubs fan. Huffleclaw 18:35, 4 March 2008 (UTC)
No problemo; I'm always willing to help. As for your questions, I'm not sure. I would think that re-doing it would be possible. And if your suggest were true, again I'm not sure. I think Harry would be able to see it, since it seems likely that he would be the one who performed the Fidelius Charm, if not serving as Secret-Keeper; since he already knows its location, I don't think he would need to be told it again. And no, I'm not J.K. Rowling (I've never even left the United States); I just understand the concept of the Fidelius Charm. - Cubs Fan2007 21:40, 4 March 2008 (UTC)
Vandalism
Sorry I wasn't around earlier, but thanks for the help with reverting the Ginny Weasley article. The anon has been blocked now. Thanks again! - Cavalier One(Wizarding Wireless Network) 09:18, 9 March 2008 (UTC)
Bilius
The family tree is a fan creation, and the creator has taken the assumption that Bilius is one of Arthur's brothers. He very well may be, but he is never refered to as such throughout the books, or on JK's website. The only reference to Arthur's brothers on her site is here [1], where she mentions that Arthur is one of three brothers, but doesn't name them. I think that the family tree will have to be taken down since it is inaccurate, and replaced with one that sticks with Canon facts. - Cavalier One(Wizarding Wireless Network) 08:21, 27 March 2008 (UTC)
Thanks for the Bill tip - just changed it to "uncle". It's probably on quite a few articles, since I think the Bilius assumption is widespread. Even I wasn't sure, which lead me to research it. I'll have to go through the Weasley clan and purge it if it says "paternal" next to his name. - Cavalier One(Wizarding Wireless Network) 08:29, 27 March 2008 (UTC)
Rollback
How is this an appropriate use of rollback? Please reply on my talk page. John Reaves (talk) 19:48, 3 April 2008 (UTC)
My point was that rollback is only for reverting blatant vandalism, not content issues. You should have used an edit summary and contacted the user since you were unsure. John Reaves (talk) 20:18, 3 April 2008 (UTC)
Vandalism
Thank you Cubs Fan2007 for helping to combat the recent vandalism on the Harry Potter Wiki, through either your submission of a problem report or directly undoing vandalism you've helped us restore everything to working order. Thanks again! -- DarkJedi613 (Talk) 03:34, 31 May 2008 (UTC)
Project Scarhead
Project Greasy Git
Order of Merlin
Order of Merlin (Third Class)
The Order of Merlin is awarded to you by Freakatone for having over one-thousand edits on the Harry Potter Wiki.
Prefect
Signature
Hey, could you add a link to either your userpage per the user policy? It makes it easier to reply to, etc. Thanks! -- DarkJedi613 (Talk) 02:29, 12 August 2008 (UTC)
It depends what options you have ticked off (whether its a raw signature, etc.) But thanks! -- DarkJedi613 (Talk) 03:27, 12 August 2008 (UTC)
Jim
How long will you fight? Give up! --71.201.88.178 19:13, 15 August 2008 (UTC)
Sig
Hope ya don't mind I semi-protected your sig page. Newly registered users and anons can no longer edit it. These pages are very susceptible to vandalism. -- Freakatone Talk 18:10, 17 August 2008 (UTC)
Userboxes
Hi Cubs Fan2007. I am new to the site and I have a question. I see in some user pages, userboxes that say for example that they support the Gryffindor house. How can I create a userbox? Please answer me. 96ken 11:24, 21 August 2008 (UTC)
Re:Formatting
Actually, the way you did it was better. I'm gonna change it back.--Matoro183 (Talk) 00:50, 27 August 2008 (UTC)
hello
hi please add my y.m. destiny_spells@yahoo.com—The preceding unsigned comment was added by Destiny spells (talk • contribs).