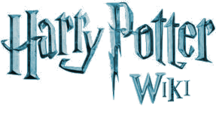 Wotcher!
Hello, Christian Serrano, and welcome to the Harry Potter Wiki (HPW). Thank you for your edit to the Manager of Flourish and Blotts page. I hope you enjoy it here and decide to stay.
Before editing, be sure to read the wiki's policies. Please sign your name on Talk and vote pages using four tildes (~~~~) to automatically produce your name and the current date. Be sure to verify your e-mail address in your preferences. Before attempting any major article rewrites please read the layout guide. If you have any questions, check out the policy and help pages (see here for editing help), add a question to the Community portal, view the forum or ask me on my talk page. Again, welcome!
-- Seth Cooper (Talk) 13:18, September 10, 2009
Sorry
Sorry about deleting the articles about Winky's mother and grandmother. I couldn't remember they had been mentioned in canon. I checked the book and you're right. Again, sorry about that. --  Seth Cooper  owl post! 14:55, September 10, 2009 (UTC)
Sorry
Trying to edit the page Dooby, I deleted the personal file. Many apologies, and sorry for the inconvenience.
¿Why ...
I have deleted the page of The Secret Guide to Harry Potter? It's a real book, I got it in my hands right now. Please. I'll rewrite the page, I delete it. If you do not find anything on the internet, put "La Guia Secreta de Harry Potter" on Google, the pages will be in Spanish, but if translated, will find it a real book.
Because I can edit any page?
I already have the actual page Abercrombrie Euan's friend. And now I want to put it, will not let me edit the page. I thought it would be something typical, but then tried to edit Giffard Abbott, and I could not. Speaking of Abbott ... because I erased the data that relacionavan with Carlos I of Spain. Miral, are equal. Well, you know what they do.
Wormtail
Why did Wormtail get Harry's blood if he said "If we were to do it without the boy"--User:JamesVI User talk:JamesVI
11:52, 31 October 2009 (UTC) (Owl me!)
Masters
Can you provide a reference to any of the characters being refered to as "Astronomy Master", "Arithmancy Master" or "Master of History of Magic"? --  Seth Cooper  owl post! 23:24, November 6, 2009 (UTC)
Remus Lupin's glasses
Where part of the movie / DVD did you captured the image? --ÈnŔîčö DC
(Send me an Owl!) 01:38, November 22, 2009 (UTC)