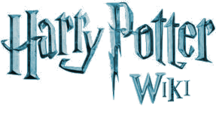 Wotcher!
Welcome to my talk page! Please feel free to leave a message here. I will always try and keep my comments positive, but please forgive me if I ever fail to do so! :)
-- C.Syde
---
Userboxes - automatic adding category "Pure Blood Users" on Cubs Fan2007s talk page
Hi, C.Syde65!
I've read your question and I found out. It's the userbox Template:User nobelieve as you can see here.  Harry granger   Talk   contribs 13:32, August 22, 2014 (UTC)
Hi, Muggle!
Harry Potter and the Deathly Hallows.
Chapter 36.
Quote.
"Nobody," said Harry simply. "There are no more Horcruxes. It's just you and me. Neither can live while the other survives, and one of us is about to leave for good...."
These are the words spoken by Harry Potter during the final battle. Therefore, everyone knew about the Horcruxes, of the wizard who were in the castle of Hogwarts. Meaning categories "Individuals who knew about Horcruxes" — NO. They became known, and McGonagall and Flitwick and Mrs. Weasley, and many others.
This is Lord Voldemort (talk) 14:08, April 2, 2015 (UTC)
Re: Block

Done. I've blocked him for three months. If his behavior continues as is after that, I can block him longer. --Cubs Fan (Talk to me) 03:52, April 6, 2015 (UTC)
Game Boy Colo(u)r
Hi! First of all, thank you for your recent edits helping convert American spellings to the proper British ones. Many of them were very helpful. However, I'd just like to point out that the Game Boy Color was released under the American spelling in Great Britain (see, for instance, this page on the official European Pokémon website), so changing "color" to "colour" is, in that one instance only, inappropriate. Otherwise, keep up the good work! -- 1337star (Drop me a line!) 18:28, May 22, 2015 (UTC)
Okay thanks! I just happened to notice that there were a lot of incorrect american spellings on this wiki, and I knew that this was a British series so I thought I'd change the spelling to British. I wasn't entirely sure about the changing of "color" to "colour", but yeah, I was trying to help. Once again, thanks for telling me! :) -- C.Syde (talk | contribs) 21:31, May 22, 2015 (UTC)
Images
The infobox articles about magical creatures and plants used images from Pottermore. Lord Vóldemort 11:42, June 1, 2015 (UTC)
Harry Potter movies missing on ABC Family?
Hey since it is harry potter weekend on abc family right now and I am watching it, why isnt the 1st, 2nd, and 4th movie premiering anymore? It only shows the 3rd, 5th, 6th, 7th, and 8th movie. Can you help me with why this is happening? HaloLegends86 (talk) 00:48, July 26, 2015 (UTC) HaloLegends86
Thanks
Hi, Thanks for editing Petrova - some of the names on the list of male names seemed questionable but that was an obvious one. I am wondering if you could edit or delete Shaw family since I think I made a mess of it even though I tried my best. Trying to get like names together. Thanks again in advance. (Vaudree (talk) 04:00, December 11, 2015 (UTC))
I'm sorry to say that I was away, but the matter seems to have been taken care of by Starstuff. Cheers. --  Seth Cooper  owl post! 19:41, February 18, 2016 (UTC)
While I want to put this issue to rest and I don't want to comment on this any further, I am going to leave it at there's a reason you haven't been scolded. Cheers. --  Seth Cooper  owl post! 11:18, February 23, 2016 (UTC)
Hello
I'm here to apologise for my actions the last time that I was on the wiki. I won't apologise for fighting for what I believe is right... but I will apologise for the way I went about it. However, I would appreciate it if, in future, once you've undone an edit of mine, you also post on my talk page to explain why. There's more room for detail there and edit wars can be avoided with us having a discussion over it. Can you do that? It'll save so much bother. Thanks. --HarryPotterRules1 (talk) 00:58, May 1, 2016 (UTC)
I just want to extract the content for pt Harry Potter wikiThiago752 (talk) 12:20, May 21, 2016 (UTC)
The Chosen One prophecy
Hey! I just wanted to drop in to say why I edited the Chosen one Prophecy. You put on there that the prophecy was possibly made at the time of conception, near Halloween which would by 1979; since Harry was born in 1980. Sybill's phrophecy about the chosen one  was made during her interview with Dumbledore which happened in 1980. 
Skgryffindor (talk) 18:07, June 25, 2016 (UTC)skgryffindor
Edit warring
Yeah, no prob. Keep your eye on him, though; I heard through the grapevine that KillerBird is a sock of Jdogno7 trying to circumvent his ban. I'm inclined to agree, given his recent edit war (double check his edits) over "sex" and "gender". --Cubs Fan (Talk to me) 01:48, July 16, 2016 (UTC)