Well hey there. :P I'm Ruthie, and I just discovered this wiki. I just discovered wikia, actually. xD I'm 13, I like Harry Potter and I just started re-reading the books. I read like four of them in third grade and I don't remember any of it, so it doesn't even feel like I'm re-reading them! I kinda know what's gonna happen since I've seen the movies, but there's some stuff in the books that are different and I like it. :) Butterbeer008 (talk) 15:28, July 8, 2013 (UTC)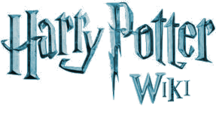 Wotcher!
Hello, Butterbeer008, and welcome to the Harry Potter Wiki (HPW). Thank you for your edit to the User talk:Butterbeer008 page. I hope you enjoy it here and decide to stay.
Before editing, be sure to read the wiki's policies. Please sign your name on Talk and vote pages using four tildes (~~~~) to automatically produce your name and the current date. Be sure to verify your e-mail address in your preferences. Before attempting any major article rewrites please read the layout guide. If you have any questions, check out the policy and help pages (see here for editing help), add a question to the Community portal, view the forum or ask me on my talk page. Again, welcome!
Seth Cooper (talk) 15:29, July 8, 2013 (UTC)
RE:
Hello, there, and welcome to the Harry Potter Wiki. I hope you like it here!
Now, to answer your questions:
An "owl" is what we call a message in each other's talk page (i.e. a message). It is, in effect, what I am doing right now, and what you did in my talk page. As simple as that. Of course, we call it an "owl" to fit in with the Harry Potter theme.
There are, indeed, categories in which articles concerning a subject of similar nature are grouped together, you can find them all Special:Categories. Common categories include Wizards, Gryffindors, Ministry of Magic employees, Locations, Books and the like.
Pages are pretty much what the wiki is comprised of. They may be articles (pages with encyclopedic content, such as this one), talk pages (pages to discuss major changes in the contents of certain articles (i.e. the corresponding talk page for that article is this one), user talk pages (pages in which one can leave other users messages, such as the page you are in now, your user talk page), forum pages (to discuss major site-wide changes and the like, you can find them here), image pages (pages with images that can be included in articles, such as this one), and policy pages (read-only pages; they obviously contain site policy, you can find them here).
I hope I was of some help! If there's anything else, don't hesitate to ask! --  Seth Cooper  owl post! 16:55, July 8, 2013 (UTC)