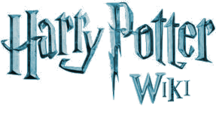 Wotcher!
Hello, Beautiful altar, and welcome to the Harry Potter Wiki (HPW). Thank you for your edit. I hope you enjoy it here and decide to stay.
Before editing, be sure to read the wiki's policies. Please sign your name on Talk and vote pages using four tildes (~~~~) to automatically produce your name and the current date. Be sure to verify your e-mail address in your preferences. Before attempting any major article rewrites please read the layout guide. If you have any questions, check out the policy and help pages (see here for editing help), add a question to the Community portal, view the forum or ask me on my talk page. Again, welcome!
Owl
Hi Beautiful altar!
The owl you're referring to is presumably the welcome message above. I didn't sent it personally, because the welcome message is automatically posted to a new editor's page when they make their first edit, and automatically signed with the signature of whichever admin is logged on at the time.
If you have any other questions, feel free to ask me! :) ★ Starstuff (Owl me!) 13:38, October 10, 2009 (UTC)
Wizengamot comments
Hey Beautiful altar,
I just though I'd tell you that you shouldn't post unnecessary and casual comments on the Wizengamot forums. A lot of your comments--especially those on the end of pages--are casual and unnecessary, like Thanks a lot or This page is very long or lol no problem. I'm not trying to insult you or anything, but as Cav said in the forum why can't I view my previous questions, these comments may be considered against the policy, and I'm sure you don't want to do that. Thought you might need a reminder. Also, make sure to check out our policies so that you don't go against any others. Cheers! QuidditchLover

(My talk)(contribs) 22:52, October 24, 2009 (UTC)
Thanks
Hi Beautiful Altar. I just wanted to say thanks for coming to my defense on that forum page ('Is Dumbledore Gay?'), I really appreciate it. The thing is, even though I thought that the small line I left regarding my view of Dumbledore would be disregarded, it still counted as irrelevant talk for a forum page so I can see why I was warned against doing it again. I really admire you in admitting that you too contributed some of your point-of-view to the forum, but on the whole it wasn't all that necessary. We weren't, afterall, committing a crime;)--Yin&Yang 12:13, October 27, 2009 (UTC)
Hi again B. Altar. I only just read your last comment on the 'Is Dumbledore Gay?' forum and I think you need to understand that Jayden Matthews himself is not telling you what to do. He is just enforcing the rules, not trying to force you to submit to peer pressure. I'm not complying to follow the rules purely because he told me to; you have to give me more credit than that (lol). The thing is, as enjoyable as we might find answering other users' questions, we really should follow the policy otherwise the entire wiki will turn to... well, smut. Nick O'Demus pointed out that you have added more to forums than anything else, so when you have some free time, why not try editing articles? Right now, I think the 'Harry Potter' page needs some critical overhaul. There are so many grammatical errors and confusing sentences that it's hard to discern what some of the editors were talking about. I plan on starting on it soon, by the way, it's just going to take a lot of time.--Yin&Yang 12:16, October 28, 2009 (UTC)
Warning
Under the rules laid down in the Editing Policy, this is a formal warning against your continuation to breach these guidelines. Your percentage of forum edits against article edits stands at 88% of your total contributions, which is in breach of policy. Continuing to post as you have done without significantly increasing your article edits will lead to punitive blocks as laid out in the policy. Thank you for your cooperation. - Cavalier One

(Wizarding Wireless Network) 12:16, October 28, 2009 (UTC)
Are you still there?
Hi Beautiful Altar, I was just wondering if you're still visiting this wiki. I haven't seen a single comment from you in a while. I hope you weren't banned.--Yin&Yang 03:13, November 1, 2009 (UTC)