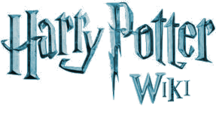 Wotcher!
Hello, Bchwood, and welcome to the Harry Potter Wiki (HPW). Thank you for your contributions. I hope you enjoy it here and decide to stay.
Before editing, be sure to read the wiki's policies, most notably the blog and image policies. Please sign your name on Talk and vote pages using four tildes (~~~~) to automatically produce your name and the current date. Be sure to verify your e-mail address in your preferences. Before attempting any major article rewrites please read the layout guide. If you have any questions, check out the policy and help pages (see here for editing help), add a question to the Community portal, view the forum or ask me on my talk page. Again, welcome!
—Cavalier One

(Wizarding Wireless Network) 09:27, March 9, 2011 (UTC)
RE: Wiki suggestions
Hi Peter; in general, your ideas are not too far removed from some of the ones I've been having myself. Having spoken to Kacie during the last DH promotional offer, I was aware that something similar was probably planned for the release of part 2, and requested more lead time in preparing for any promotion since we literally had mere days for the first offer to prepare. While successful, it was not as smooth as I had hoped it would be. To address your points specifically:
Giving the main page a new background. Just to change things up a bit and keep the look fresh.

I believe there was some talk of this a while back in any case, so this shouldn't be too hard to organise.

Changing the Quote of the Week to a random quote generator that will automatically keep the quotes updated.

I'm not really involved in the Quote of the Week section of the site to be honest. While I have no objections in theory to the change, one of the other admins would be best suited to comment on how easy the transition would be.

Categorising the pages with no category. Making more use of the 1,000 photos that are not being used.

We currently have only 4 uncategorised pages, which is easily rectified. Categorisation is one of the things we keep on top of here. As for the images; we are currently in the progress of categorising and applying information templates to the wiki's images which you can appreciate is a massive chore. Unused images are regularly deleted if they serve no purpose on the wiki. We discourage galleries in our articles. Images should serve the text, not the other way around.

Adding more content to the Daily Prophet News page (such as the recently released HP DH 2 online game).

Again, no objection here. Just something that needs to be updated more regularly.

Reaching out to more affiliates to get more links set up which will help with Google ranks and bring more traffic to the wiki.

I'll begin cranking up efforts to increase the affiliate section in preparation for the release.

While the site abounds with HP facts and knowledge, we think it could benefit from more interactive elements- like polls and areas where users can chat about their opinions on things- maybe creating a link page to promote more dialogue.

And this is where we disagree. We are an encyclopedia, not a forum or a social networking site. When Wikia introduced blogs, we were overwhelmed with pointless entries that made viewing the RC difficult. Editors were not contributing to the site's main focus, which is the articles. We instituted a strict blog policy (we would have preferred to abolish them altogether) and we continue to enforce that. When article comments were temporarily turned on during the last giveaway, the comments bordered on the pointless and many were vandalism. We deleted them all. The focus of this site has always been - and will remain - to serve as an informative encyclopedia. For community, we have an IRC channel, as well as Facebook and Twitter to allow users to interact on a social level. Perhaps we should look to incorporating better links to these social outlets (a live Twitter feed on the main page, perhaps, and setting up links to forums on the Facebook site) to serve the purpose you are looking for. - Cavalier One(Wizarding Wireless Network) 09:27, March 9, 2011 (UTC)
RE
Oh, thank you! You're welcome to join, if you want, we're still needing more members. I got the idea from another wiki, only that roleplay wiki was for cats. It's going better than I thought, at least! Taryn Lighte

(Owl me!) 15:28, March 10, 2011 (UTC)
Latest main page changes/ trivia
Peter, background looks good to me. Nice idea on the trivia questions for the FB page; if you want admin rights to set it up, let me know. Kacie and Michelle could also give them to you. Hopefully in the next day or two I'll be setting a few discussions going, trying to get the forums there jumping and see how that works.
On another note, I had to change the Twitter feed to the official one - the one it was currently linking to was an unofficial one. Also, can we move HP Twitter Page to Harry Potter Wiki:HP Twitter Page without causing to much hassle? Generally, we like the main namespace to be reserved for actual articles, not site features. Site features generally go in the HPW namespace. - Cavalier One

(Wizarding Wireless Network) 09:51, March 16, 2011 (UTC)
DH: PArt 2 promotion
Sorry about not replying sooner. As far as the background, how about something like these two images?
I also want to do an "All-Star Featured Articles Countdown" leading up to the film's release. something along the lines of:
Let me know what you think. - Nick O'Demus 21:37, March 22, 2011 (UTC)
Help
Hey, I'm working on the main page to an affiliate of the HP wiki http://hogwartsrpg.wikia.com/wiki/Hogwarts_Roleplay_Wiki, and I was wondering if you could help me with something, I have a .gif image of a sorting hat there, and I wanted (or well envisioned) having some sort of "ticker" like object below the sorting hat flashing the words to either the school song or one of the sorting hat songs, any suggestions? BachLynn

(Accio!) 17:02, March 30, 2011 (UTC)
RE:
Seems like a pretty neat feature. Personally, I like the idea. Reminds me of the shoutbox widget we had before. --  Seth Cooper  owl post! 23:59, July 6, 2011 (UTC)
RE:
Hello there! I see no harm in that; seems pretty fun, and it is bound to dispel the occasional poll that turns up in the blogs. --  Seth Cooper  owl post! 17:51, November 12, 2011 (UTC)
RE:
Hello, hello! It's been a while since we last spoke, let me wish you a Happy 2012! As for your suggestion, it sounds good. As long as it observes our procedural rules regarding blogs (and, by convention, the Wikia team announcements and iniciatives are allowed so no harm done) I'm fine with it. --  Seth Cooper  owl post! 00:14, January 25, 2012 (UTC)
RE:Videos
Yeah it's ok, that actually makes much more sense; why on Earth would we use videos that aren't ours when we have perfectly acceptable ones in the wiki's catalogue? --  Seth Cooper  owl post! 20:43, February 2, 2012 (UTC)
RE:
Hello, there. Alright, should be fun! --  Seth Cooper  owl post! 21:05, February 15, 2012 (UTC)
RE:Related Videos
Hello there! First, it's great to hear that our users are responding so positively to the high-resolution videos. That being said, I think we'd only profit if we'd try out this new feature: it seems a brilliant idea, I must say, and it looks great, too, without disrupting the look and feel of the articles (which could, otherwise, end up with a series of videos cluttering the text and breaking the formatting).
Thank you so much! --  Seth Cooper  owl post! 22:18, March 20, 2012 (UTC)
RE:
Hello! I did get it, sorry, but I haven't checked my emails in a while. I've sent my response. --  Seth Cooper  owl post! 00:20, May 31, 2012 (UTC)
RE:Custom Video
Great news, aren't they, and great idea! Would you need any help? --  Seth Cooper  owl post! 23:26, March 31, 2014 (UTC)
RE:Custom Video

Done. You can see it here. --  Seth Cooper  owl post! 17:00, April 17, 2014 (UTC)
RE:Custom Vid
Thank you so much! --  Seth Cooper  owl post! 18:07, May 14, 2014 (UTC)