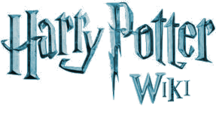 Wotcher!
Hello, Atredies, and welcome to the Harry Potter Wiki (HPW). Thank you for your edit. I hope you enjoy it here and decide to stay.
Before editing, be sure to read the wiki's policies. Please sign your name on Talk and vote pages using four tildes (~~~~) to automatically produce your name and the current date. Be sure to verify your e-mail address in your preferences. Before attempting any major article rewrites please read the layout guide. If you have any questions, check out the policy and help pages (see here for editing help), add a question to the Community portal, view the forum or ask me on my talk page. Again, welcome!
JP Castrianni
You're welcome. Well, he's now officially a vandal, as he's been blanking content. So, I daresay he'll be recieving a ban soon. As for deleting the article, I couldn't agree more. In his interview with Snitch Seeker he claimed to have filmed his scenes on top of the Astronomy Tower with Michael Gambon and Dan Radcliffe. However, anyone who has seen the film will know that he wasn't there. After the release of Half-BloodPrince he claimed his scenes were "cut from the final edit", but this makes no sense. Why would the filmakers decide to re-shoot an entire scene without one particular actor? Especially one playing a major character like Yaxley! I think in retrospect he relised it was a bit ambitious to claim to have played Yaxley. Especially after a talented actor like Peter Mullen was cast to portray the character in the next installment. I guess when Deathly Hallow rolled around he figured he'd be safe claiming to play an anonymous Death Eater. he probably imagined the film would be filled with maked Death Eaters, and he could get away with claiming to be one of them. However, the only scene to feature masked Death Eaters was the battle of Little Whinging, and the Death Eaters were all created digitally, and were added in post-production. And he definately wasn't at Malfoy Mannor, because I've watched the scene a dozen times, and, incredibly, he's not there. Jayden Matthews 21:29, May 10, 2011 (UTC)
Castriani comments
Please make sure your comments related to this discussion do not violate the No Personal Attacks policy, or you may be blocked accordingly. It is fine to disagree with User:Lord.j.castrianni, but your comments must remain civil.--Matoro183 (Talk) 23:40, May 11, 2011 (UTC)
hi
hi, i am sorry if you believe and truely do believe I have purposely lied to you and others. I just want to know what i have done wrong to offend you or upset you. I truely believed i was the lord of kensington the Lord of kensington manor as a lot of my documents the company i purchased them, from stated.I obatined that title in 2007 and have never misled or intentionally misled people with that. I am happy to show all documents that i have from the place my title was obtained that led me to believe I could use said title.
as for Harry Potter I was filming a great deal in glouscter (forgive my spelling) way back at the end of 2007 and 2008 before i left britain to work in the united states and where i have made my home with my partner of 3 years and I am happy for the first time in my life and now all this. I just want to make amends and deal with this in a way i truely can. please can we take this away from here and i can scan everything i have to show you i believed i was what i was?
please let me make this happen and deal with this now, its out of hand and is truely upsetting me and I want to fix it.72.184.188.20 04:00, May 12, 2011 (UTC)
Walt Disney World
Hey, Atredies. Can I ask how you know Johnpaul Castrianni used to work at Walt Disney World? From your comments on his article it seems you two know each other personally. Is this the case? Jayden Matthews 11:09, May 14, 2011 (UTC)