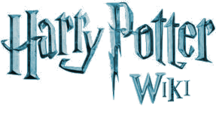 Wotcher!
Hello, AlexioGinny is so cool!!, and welcome to the Harry Potter Wiki (HPW). Thank you for your edit to the Victoire Weasley page. I hope you enjoy it here and decide to stay.
Before editing, be sure to read the wiki's policies. Please sign your name on Talk and vote pages using four tildes (~~~~) to automatically produce your name and the current date. Be sure to verify your e-mail address in your preferences. Before attempting any major article rewrites please read the layout guide. If you have any questions, check out the policy and help pages (see here for editing help), add a question to the Community portal, view the forum or ask me on my talk page. Again, welcome!
-- Seth Cooper (Talk) 16:52, April 27, 2010
Azkaban
Your edit was rolled back, b/c the list you edited only had the people who escaped in 1997 before the Battle over Little Whinging. --JKoch

(Owl Me!) 17:01, May 9, 2010 (UTC)
Vandalism
Your change to the page Wilhelmina Grubbly-Plank was determined to be unhelpful and has been reverted or removed. Please use the sandbox for any tests you want to do. Take a look at the welcome page if you would like to learn more about contributing to our encyclopedia. Thanks. --Cubs Fan (Talk to me) 19:54, May 17, 2010 (UTC)
User pages
Editing other people's user pages, as you did with Butterfly the rabbit's user page, is considered vandalism. If you're going to edit another user's user page, please ask their permission first. --Scarletmoon579

(Talk to me!)
To let you know, it is not why you edited User:Butterfly the rabbit's userpage, it is the fact that you did it in the first place. This type of behavior is what got User:GrouchMan blocked indefinately. Please remember you need to ask the person before you edit their userpage. Thanks.--L.V.K.T.V.J.(Send an owl!) 15:52, May 31, 2010 (UTC)

I am not trying to be rude, but I just wanted to tell you why you were told off. Also, and I am sure you were not trying to be rude, but can you try to be a little politer when you are replying to me? I was only trying to help. Thanks.--L.V.K.T.V.J.(Send an owl!) 16:41, May 31, 2010 (UTC)

Don't sweat it.--L.V.K.T.V.J.(Send an owl!) 15:10, June 1, 2010 (UTC)
I did NOT want people to start hounding her like SOMEONE did to me!!
Ham
Since when did Harry mean no Ham to Sirius Black? You made a typo. Just sayin!:)
Mugglegurl121398 16:19, May 31, 2010 (UTC)
Thanks
Thanks for telling me my mistake,Mugglegurl,and will everyone STOP hounding me.
hello
Ravenclaw_individual_infobox
|image=
|name=
|hideb=
|born=
|died=
|blood=
|alias=
|title=
|hidep=
|species=
|gender=
|height=
|hair=
|eyes=
|skin=
|hidef=
|family=
|hidem=
|animagus=
|boggart=
|wand=
|patronus=
|hidea=
|job=
|house=
|loyalty=
}}

you can use this to arrange your information if you want just be sure to put {{ in front of Ravenclaw for a preview you can look at my profileKLOKOCHAR 22:16, June 23, 2010 (UTC)
Your userpage
Hi, AlexioGinny is so cool!! this user has edited your userpage. Did she with your permission or shall I rollback it?  Harry granger   Talk   contribs 20:14, December 22, 2011 (UTC)