thumb|500px| A fairy tale for grownups!Welcome to my talk page. Please leave me messages here.

Notes
No "ping-pong" conversations.
If I post on your talk page, post the response there.
If you post on my talk page I will respond to it here.
~Aglaia
Welcome!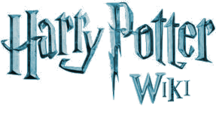 Hello, Aglaia, and welcome to the Harry Potter Wiki (HPW). Thank you for your contributions. I hope you like the place and decide to stay.
I hope you enjoy editing here! By the way, please be sure to sign your name on Talk and vote pages using four tildes (~~~~) to produce your name and the current date. If you are currently contributing anonymously, consider creating an account, also be sure to verify an e-mail address at your preferences if you do. If you have any questions, see the help pages (see here for editing help), add a question to the Community portal or ask me on my talk page. Again, welcome!
—Cavalier One(Wizarding Wireless Network) 22:31, 29 October 2007 (UTC)
Thanks! --Aglaia 13:16, 31 October 2007 (UTC)
Signature
Please end the superscript tag on your signature. Right now you have an opening <sup> but no closing </sup> afterwards causing the rest of the text after your signature to be superscript unless manually closed. Thanks a lot. -- DarkJedi613 (Talk) 17:40, 31 October 2007 (UTC)
Will do! --[[User:Aglaia|Aglaia <sup> [[User talk:Algaia|Owls]] </sup>]] 17:47, 31 October 2007 (UTC)
Erm...I did that and it does not appear to be working.... I'm using [[User:Aglaia|Aglaia]] <sup>[[User talk|Algaia|Owls!]]</sup> and saving it into my preferences. I've also checked the Raw signature box below it. Help!!!!!!!!! Aglaia
Are those nowiki tags in your preferences as well? If so, they shouldn't be. It should be as follows: [[User:Aglaia|Aglaia]] <sup>[[User talk|Owls!]]</sup>. Also, you should have raw signature checked, so that's good. -- DarkJedi613 (Talk) 20:53, 31 October 2007 (UTC)
Thanks! It worked! I have no idea what I was doing wrong...I didn't have nowiki or anything. anyway...thanks... --Aglaia Owls! 13:41, 1 November 2007 (UTC)
Awesome! It was probably a character getting copied weird or something. Glad it works though. :) -- DarkJedi613 (Talk) 22:43, 1 November 2007 (UTC)