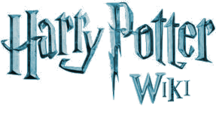 Wotcher!
Hello, Adv193, and welcome to the Harry Potter Wiki (HPW). Thank you for your contributions. I hope you enjoy it here and decide to stay.
Before editing, be sure to read the wiki's policies. Please sign your name on Talk and vote pages using four tildes (~~~~) to automatically produce your name and the current date. Be sure to verify your e-mail address in your preferences. Before attempting any major article rewrites please read the layout guide. If you have any questions, check out the policy and help pages (see here for editing help), add a question to the Community portal, view the forum or ask me on my talk page. Again, welcome!
—-- Freakatone Talk 00:27, 22 October 2008 (UTC)
Tom Riddle's main image
Hey Adv193. Were currently holding a vote to decide Tom Riddle's main image. Please vote for your favourite, cheers. Jayce Carver

Talk 15:56, 2 May 2009 (UTC)
Re:Thanks
You're welcome. And thank you for reverting the vandalism on the other pages. I will warn the user and if he remains vandalising, he will be blocked. -- Seth Cooper

(Owl Post) 00:18, 9 June 2009 (UTC)
House Points Game, 2nd term
Hello! Just to let you know, we're starting a new round of the Harry Potter Wiki House Points Game on September 15th, and we need some new members! By helping to improve the Wiki, you can earn points toward winning the House Cup. Just add your name under your favorite House on this page to join. We hope to see you soon! - Nick O'Demus 09:57, 31 August 2009 (UTC)
Re:User problem
Thanks for letting me know about the recurring vandalism. I've blocked the IP from editing for a year. --  Seth Cooper  owl post! 01:25, October 14, 2009 (UTC)
Chris
Yea, this is a bit over the top, I added another warning, not that it'll do any good. --BachLynn

(Accio!) 00:57, February 14, 2011 (UTC)
The thing is, the edits aren't malicious, on the other hand they aren't entirely fanon, just unnecessary as most of what they added there are already pages for. I'm thinking it could be a young user, who hasn't taken the time to read the policy page and doesn't understand this is a fairly strict wikia where you can't just add whatever you want, no matter how trivial. --BachLynn

(Accio!) 01:02, February 14, 2011 (UTC)
Yea, I don't understand why some people ruin pages for no reason, it's so inconsiderate. Eventually I'd like to become an admin on this site, but I'm not sure if they need another one yet, I think they have a certain number of active admin's. I did post the fanon warning on Chris's talk page, not because what they have done is specifically fanon, but so that they know about the other wikia that is more lenient with creating whatever pages you want to. --BachLynn

(Accio!) 01:14, February 14, 2011 (UTC)
RE: Chris Su
All of the nonsense articles have been deleted or redirected, and they've been warned on their talk page about unhelpful editing. If they do it again, they'll be blocked. - Nick O'Demus 01:41, February 14, 2011 (UTC)
RE:Move or Delete
I deleted it; the page was unnecessary. Thanks for pointing it out! --  Seth Cooper  owl post! 22:40, July 19, 2011 (UTC)
RE:Harry Potter and the Deathly Hollows Part 2
No problem. Thank you for bringing it to my attention! --  Seth Cooper  owl post! 21:43, July 21, 2011 (UTC)
About the Books Articles
Hi, we've been doing a good work in the book articles, what do you think of nominating any of the articles to be a featured one? Best Wishes Arayam Rosa 16:52, August 5, 2011 (UTC)
You're right there is still a lot of work to do... I was thinking about the Philosopher's Stone... but that can wait... hehe. Do you think that is a good idea split the final books into chapters now? Or is better wait the "engorgio" of the others?
Ok, lets continue the work then. =) Arayam Rosa (owl me!) 17:10, August 5, 2011 (UTC)
Thanks, I forgot to preview... and did some links mistakes... I will be more careful =) Arayam Rosa (owl me!) 19:11, August 5, 2011 (UTC)
I looked and didn't upload the ones that already existed. Arayam Rosa (owl me!) 22:13, August 5, 2011 (UTC)
RE:Need a hand with something

Done --  Seth Cooper  owl post! 02:28, December 10, 2011 (UTC)
Re: Awareness Alert
Thanks, but I'm not an admin here. You might want to leave a message on an admin's talk page if you want to get an admin's attention about it. ProfessorTofty (talk) 15:45, October 3, 2012 (UTC)
Prisoner of Azakaban
Sorry about that. It was the only way I could see at that point to restore the page. Feel free to go ahead and add about in the changes you were trying to make. ProfessorTofty (talk) 19:53, March 19, 2013 (UTC)
I felt bad about messing up your changes, so I went ahead and manually restored them. You may wish to do a double-check though to make sure I didn't mess anything up. ProfessorTofty (talk) 20:09, March 19, 2013 (UTC)
Order of Merlin
Re: Blocking
Nick O'Demus took care of it, but thanks for the heads-up. ProfessorTofty (talk) 05:45, May 15, 2013 (UTC)
Re: Problem User
Don't worry, he's been evident enough that he'll be blocked by the first admin logging in. MinorStoop 19:43, November 22, 2013 (UTC)
Thanks for the concern, but allow _me_ to deal with vandals on my talk page - it's a fairly common cross-wiki policy. MinorStoop 19:47, November 22, 2013 (UTC)
Re:Note
We can forget his watchlist. I don't think he'll be left in activity for long. MinorStoop 07:28, July 16, 2014 (UTC)
What did I tell ya? He's now on an indefinitely long vacation. MinorStoop 13:57, July 16, 2014 (UTC)

Minor-league vandal. Never went pro. MinorStoop 14:20, July 16, 2014 (UTC)
RE: Fred Weasley
Fixed. The problem comes from Quote and/or Dialogue templates in a certain section being misplaced. - Nick O'Demus 22:44, March 30, 2015 (UTC)
re: Redirects
Already sorted that when I noticed the redlinks. There are probably plenty of missing "shorthand" redirects on the wiki, but I don't catch most of them until the redlink appears on the page. Instead of simply "correcting" the link, it may have been more prudent to simply make the redirect anyway. --Sajuuk 16:04, May 18, 2016 (UTC)