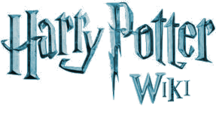 Wotcher!
Hello, 94.191.186.252, and welcome to the Harry Potter Wiki (HPW). Thank you for your contribution to the Magical Theory page. I hope you enjoy editing and decide to stay.
By the way, please be sure to sign your name on Talk and vote pages using four tildes (~~~~) to automatically produce your name and the current date. By the way, I hope you'll register an account with us - it's fast, free, easy, and will block the ads on article pages. Before attempting any major article rewrites please read the layout guide. If you have any questions, check out the policy and help pages (see here for editing help), add a question to the Community portal, view the forum or ask me on my talk page. Again, welcome!
Harry's Protection
Actualy, Voldemort's scream was that of joy.  It says in the books that Voldemort had the same protecion Harry did, so he'd be able to touch, and curse, and hurt, and kill Harry without any risk to himself.  Even if Voldemort was screaming in pain in the movie, we tend to set more store by the books. 
Also, while it is true that Expeliarmus is green, Stupifey is actualy red.  As for whatever spell Belatrix Lestraunge used in the Great Hall (which never happened in the book) that was obviously a spell disigned for mass destruction.  It would have caused more damage when it bounced off of Nagini if Ron had used it.  And why would Ron try to disarm Nagini?  Any way, catch ya later!belacreteet (talk) 19:00, February 12, 2013 (UTC)
PS I'm Belac Reteet.
PPS Oh, by the way, you should check out the Horcrux Talk Page.  We're having a debate on whether or not Horcruxes are sentient beings or inanimate objects, and could use another guy.
---