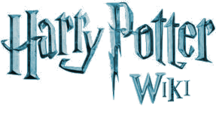 Wotcher!
Hello, 94.191.186.223, and welcome to the Harry Potter Wiki (HPW). Thank you for your contribution to the User talk:Seth Cooper page. I hope you enjoy editing and decide to stay.
By the way, please be sure to sign your name on Talk and vote pages using four tildes (~~~~) to automatically produce your name and the current date. By the way, I hope you'll register an account with us - it's fast, free, easy, and will block the ads on article pages. Before attempting any major article rewrites please read the layout guide. If you have any questions, check out the policy and help pages (see here for editing help), add a question to the Community portal, view the forum or ask me on my talk page. Again, welcome!
— -- Seth Cooper (Talk) 14:25, 21 September 2012
Re: Trying to help
Because when the editing behaviour is made in a way that isn't considered acceptable, we simply don't see the point of warnings or advice, because you have proved in the past that they don't have any effect. "Mr. Cadogan" and "Mrs. Cadogan" at least sound reasonable (more on that in a moment) but substituting "Mrs. Cadogans" for "Cadogan's ex-wives" just sounds absurd to any native speaker of English. Regarding the above, while they could be "Mr. Cadogan" or "Mrs. Cadogan," these may have been their titles, but we don't know this information - "Mr. Cadogan" could also have been properly "Sir Cadogan" himself, and "Mrs. Cadogan" alternately as "Madam Cadogan."
You were given what is known at Wikipedia as the "standard offer" -- wait a few months and then come back and ask to edit again and you might be given a chance. Instead, you have continued to sockpuppet. As such, when I see any editing behaviour that I don't like, it's simply an immediate block. Per the rules, it is perfectly within the rights to block even if I see any editing behaviour that I do like, because you are banned. You are not allowed to edit. This will be only response regarding this matter at this time. I am not going to get into an extended discussion or debate about it. ProfessorTofty (talk) 07:22, December 21, 2012 (UTC)
---