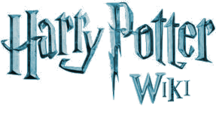 Wotcher!
Hello, 79.130.2.159, and welcome to the Harry Potter Wiki (HPW). Thank you for your contribution to the Forum:Harry sees into Voldemort's thoughts page. I hope you enjoy editing and decide to stay.
By the way, please be sure to sign your name on Talk and vote pages using four tildes (~~~~) to automatically produce your name and the current date. By the way, I hope you'll register an account with us - it's fast, free, easy, and will block the ads on article pages. Before attempting any major article rewrites please read the layout guide. If you have any questions, check out the policy and help pages (see here for editing help), add a question to the Community portal, view the forum or ask me on my talk page. Again, welcome!
— -- Speedysnitch (Talk) 05:02, July 19, 2012
RE
Hi. For first question, Voldemort wanted the Stone to regain his body and to extend his life span, as he wanted to conquer death. The second question, is it this quote you based your question off of?
Voldemort: "But I was willing to embrace mortal life again, before chasing immortality."
Because I don't recall he should first "hunt" the mortal life than the immortal, unless there is, I must've miss it. Or was that what you meant?
--  Speedysnitch   Talk  contribs  22:35, July 24, 2012 (UTC)
Forum
Hi there! I'd just like to inform you that our wiki's forum is, as the main header says, not a general Harry Potter discussion forum. It is meant for discussing wide-scale issues related to this wiki. Thus far our users have been polite in answering your questions, but the matter stands that that's not really what the forum is for. If you have a lot of questions about the series, as it seems you do, I would recommend you seek out another forum designed for general discussion of the series, or perhaps see if you can find the answer in one of our many articles. This is, after all, an encyclopedia. Thanks! -- 1337star (Drop me a line!) 16:20, July 26, 2012 (UTC)
Also, are you familiar with the Harry Potter Answers Wiki? It's on Wikia, but it's designed specifically to ask any question about the Harry Potter series and get an answer. ProfessorTofty (talk) 20:30, July 26, 2012 (UTC)
---