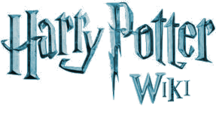 Wotcher!
Hello, 64.175.32.208, and welcome to the Harry Potter Wiki (HPW). Thank you for your contribution to the Aaaaaaaaaaaaaaaaa page. I hope you enjoy editing and decide to stay.
By the way, please be sure to sign your name on Talk and vote pages using four tildes (~~~~) to automatically produce your name and the current date. By the way, I hope you'll register an account with us - it's fast, free, easy, and will block the ads on article pages. Before attempting any major article rewrites please read the layout guide. If you have any questions, check out the policy and help pages (see here for editing help), add a question to the Community portal, view the forum or ask me on my talk page. Again, welcome!
— -- Seth Cooper (Talk) 03:37, July 26, 2011
Warning
Your change was determined to be unhelpful and has been reverted or removed. Please use the sandbox for any tests you want to do. Take a look at the welcome page if you would like to learn more about contributing to our encyclopedia. Thanks. ★ Starstuff (Owl me!) 03:57, July 26, 2011 (UTC)
Duel Article Edit
Warning
: Please stop. If you continue to vandalise pages, you will be blocked from editing the
Harry Potter Wiki
.
ProfessorTofty
23:11, October 25, 2011 (UTC)
Your comment on my talk page
Most of the time when I undo an edit I give an explanation. I usually only skip giving an explanation when I feel it is evident why I undid the edit. As you mentioned my last five edits I will explain them, actually I'll explain the seven I made this evening.
If you feel I undid a valid edit feel free to restore it and as long as you give an explanation as to how the edit is valid I won't undo it again. When I make any edit to the wiki I do it with the best interests of the wiki in mind, I NEVER undo an edit out of spite or because I dislike the editor.
Please always sign talk page entries using 4 tildes (~) and headings are supposed to short and simple, not the first few lines of the body of the post. -Shorty1982 23:51, December 21, 2011 (UTC)
Language
We appreciate your enthusiasm in editing the Harry Potter Wiki, but please refrain from using profanities anywhere in the wiki, be that articles, edit summaries, or the like. It is rude, vulgar, denotes lack of respect for fellow editors and/or readers, and it is potentially damaging to the Wiki's reputation. Please, try not to do it again. Cheers, and wishing you a Happy Christmas, --  Seth Cooper  owl post! 02:21, December 24, 2011 (UTC)
---