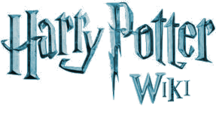 Wotcher!
Hello, 24.216.213.81, and welcome to the Harry Potter Wiki (HPW). Thank you for your contribution to the William Shakespeare page. I hope you enjoy editing and decide to stay.
By the way, please be sure to sign your name on Talk and vote pages using four tildes (~~~~) to automatically produce your name and the current date. By the way, I hope you'll register an account with us - it's fast, free, easy, and will block the ads on article pages. Before attempting any major article rewrites please read the layout guide. If you have any questions, check out the policy and help pages (see here for editing help), add a question to the Community portal, view the forum or ask me on my talk page. Again, welcome!
— Cubs Fan (Talk to me) 09:47, April 23, 2013 (UTC)
I've reverted your edit for two reasons:
1) This wiki is an encyclopaedia of all things Harry Potter; this does not include fanon (there are other wikis for that) and I'm sure it also doesn't include "things similar to Harry Potter in other universes".
2) and perhaps more importantly, all your interwiki links were wrong. The correct syntax for linking to another wiki is w:c:pixar, not w:pixar as you put it (if you try those links, you will see that the second one goes to the (nonexistent) Pixar page on Community Cenral), and the correct way to link to an article on another wiki is likewise w:c:pixar:Toy Story, not w:pixar:Toy Story (which links to a page in the nonexistent Pixar namespace on Central) nor http://pixar.wikia.com/wiki/Toy Story, which works but is needlessly clumsy. Of course, in the above you would also use a pipe to conceal the markup.
RobertATfm (talk) 15:59, May 4, 2013 (UTC)
---