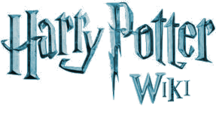 Wotcher!
Hello, 174.115.144.39, and welcome to the Harry Potter Wiki (HPW). Thank you for your contribution to the House-elf page. I hope you enjoy editing and decide to stay.
By the way, please be sure to sign your name on Talk and vote pages using four tildes (~~~~) to automatically produce your name and the current date. By the way, I hope you'll register an account with us - it's fast, free, easy, and will block the ads on article pages. Before attempting any major article rewrites please read the layout guide. If you have any questions, check out the policy and help pages (see here for editing help), add a question to the Community portal, view the forum or ask me on my talk page. Again, welcome!
— -- BachLynn23 (Talk) 17:49, 15 August 2012
RE:
It's ok! It's wasn't that much sloppy: a few images, slightly better wording, and categories, and it's fixed right up. I must say: I am actually impressed on how well you formatted the article with all those templates, and the like. I almost thought you were a regular editor here, but I've just seen that those were your first couple of edits... Where have you learnt that? --  Seth Cooper  owl post! 01:08, August 16, 2012 (UTC)
Now I feel really bad... this is my IP Adress, but as I wasn't logged in at the time, it came up as this. And I merely copied the format from a pre-existing article, shifted some stuff around, and ta-da (a trick taught to me by ProfessorTofty; I'm still indebted to him for that). So yeah... I guess I am a regular editor here, ha ha. Thanks, by the way - I was quite scared to be creating my first article, but now I've got the hang of it I'll be much more active. Hunnie Bunn (talk) 01:14, August 16, 2012 (UTC)
Oh, then, I guess you really were very excited to get rid of those red links! Hehehehe. Happy Editings! ;) --  Seth Cooper  owl post! 01:17, August 16, 2012 (UTC)
The same to you. By the way, if you don't mind my asking could you please teach me how to upload images from Pottermore? It shows Dobby in one of the scenes and I really wanted to upload that particular image but could not. Thanks again, and happy editing, Hunnie Bunn (talk) 01:22, August 16, 2012 (UTC)
Oh, sorry, I guess I didn't see your last message. You first have to do a screen capture of the Pottermore moment (if you are using Microsoft Windows, this can be achieved by pressing the Print Screen key -- or "Prt Sc"). Then you have to paste the screenshot onto a separate program (I use MS Paint for this) by pressing Ctrl+V (press the "Ctrl" and "V" keys at the same time while Paint is open). You save the file, and then, to upload it you must use the wiki's upload form. --  Seth Cooper  owl post! 15:14, August 17, 2012 (UTC)
Re: Blocking
Assuming you're talking about who I think you're talking about (and I'm 99% sure we're talking about the same individual), he may have sounded plenty sincere, but the problem is that he was given multiple previous chances and each time blew them. That was why the final block was eventually put in place. Despite that, he's been allowed to continue to edit anonymously and while personally I think some of us aren't that happy about it, so long as he doesn't cause anymore major trouble, the powers-that-be seem to be inclined to let it go. In any case, blocking anonymous has nothing to do with countries, it has do with a number called an "IP address," like the one you're using now - 174.115.114.39. If that were to be blocked, then you wouldn't be able to edit unless you got another IP address. The problem with this specific user is that he's using a number of different IP addresses within a certain range, which means that entire range would have to be blocked. But as far as countries go, he could claim he's in Pakistan, or Haiti, or anywhere else for that matter and that makes no difference. But it's not up to me, anyway, - I'm not an admin here. ProfessorTofty (talk) 23:15, August 26, 2012 (UTC)
HEY THERE :)
Hi :). Just figured I'd let you know that my username is Hunnie Bunn, I almost always forget to log in after my laptop logs me out, and I hope I can help you :) 174.115.144.39 17:32, August 27, 2012 (UTC)
Re: Pottermore
Well, people call me Shiftey because I am nearly always on wikia and somebody made a joke about me stalking wikia! Then somebody else came up with the idea of transfiguring my second name on wikia, Shifter, to Shiftey because Shifty is another word for not looking normal and the poilce often use this attribute to recognise criminals.
Second of all I don't really go on Pottermore a lot anymore but my username is CloakFeather2210, it is a Gryffindor one because I used to have a Slytherin one but I forgot my username and password and the email that was registered with it was my old email and I'd forgotten the password to that. Rainbow Shifter (talk) 17:37, August 27, 2012 (UTC)
Appearances
Hunnie, was that you? If so, then that's not how you add appearances. And appearances are only for out-of-universe titles. ProfessorTofty (talk) 02:22, October 13, 2012 (UTC)
I have no idea if you're just being facetious or what with this whole cops going after you thing. In any case, I see what you mean now. I'll restore your edits. I thought it was some failed attempt to add appearances. ProfessorTofty (talk) 03:46, October 13, 2012 (UTC)

No, it's fine, I just had the mistaken idea that you were trying to add appearances when actually you were adding a template. And "facetious" means what you said basically - making a joke or trying to be funny. Just out of curiosity, though, why are you editing using an IP instead of logging onto your account? ProfessorTofty (talk) 04:05, October 13, 2012 (UTC)

It sounds to me as if something is wrong with your web browser's "cookie" settings on your laptop. What web browser are you using? ProfessorTofty (talk) 04:09, October 13, 2012 (UTC)

I'm afraid I have very little experience with Chrome. But look in the menu for either "Options" or "Preferences" and then look for anything labeled "Cookies," "Privacy" or "Security" and make sure that it's either set to allow cookies or Wikia is listed as being allowed to keep cookies. ProfessorTofty (talk) 04:28, October 13, 2012 (UTC)
---