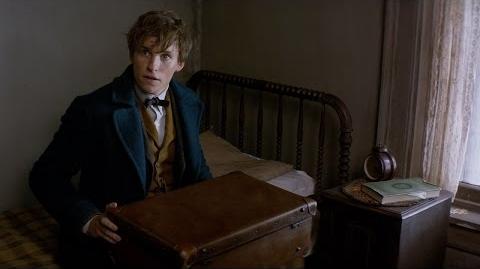 This is not a drill! I repeat: this is NOT a drill! We finally have our first look at the prequel series set in the Harry Potter universe. The Fantastic Beasts film opens in 1926 as Newton Scamander has just completed a global excursion to find and document an extraordinary array of magical creatures. It follows Scamander and his adventures in both the wizarding and No maj worlds.
And not only do we get a teaser trailer, but also an official poster release!
I'm super excited about meeting and falling in love with this new cast of characters. Are you? Comment below!
---
---