Don't fret Harry Potter fanatics, though the series has come to an end, we can still have plenty of fun and enjoyment from the series. In fact, there is a recent video that has been posted on Hungry Nation that details how one could create their own Butterbeer.
Recipe
Stir together 3/4th cup brown sugar, and 2 tablespoons of water in a saucepan over medium high heat.
When it comes to low boil, place a candy thermometer in the pan and stop stirring. Keep an eye on it until it comes to 240 degrees.
In another bowl, place 5 tablespoons of softened butter, a tablespoon of fresh lemon juice, 1/2 teaspoon salt, and 1/2 tablespoon vanilla extract.
When the first pan reaches 240 degrees, add the other ingredients into it. Then add a quarter cup of heavy cream. Mix together and let it cool.
Pour 2 tablespoons of butter beer and top it with seltzer water. Stir.
Feel free to add in a shot of whatever is your favorite liquor, if you so prefer.
Video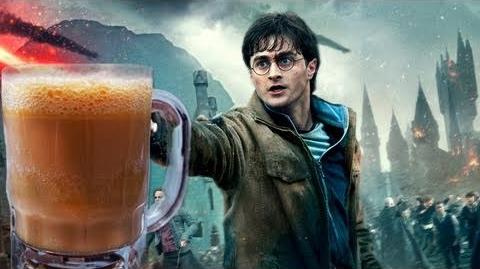 Source