WADA is a fan made association created for fans by fans. They sell custom wands, offer duelling advice, have non scripted video duels (these videos are submitted by fans and admins), they also offer roleplay chats.
FOUNDERS
Four people founded the association
Evelyn, Heidi, Kia and Scarlett (picture order)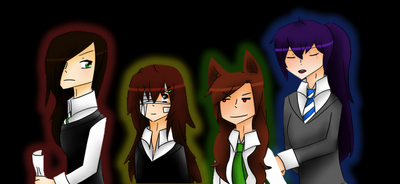 ABOUT
W.A.D.A is a fan made base for HP fans to duel! we want everyone to have fun and enjoy themselves. Wands are available for purchase; though we are still getting the site up and running. Please visit our Facebook page for more details.
Facebook Link
https://www.facebook.com/pages/WADA-Wands-and-Dueling-Association/1508037109438358?notif_t=fbpage_admin
Ad blocker interference detected!
Wikia is a free-to-use site that makes money from advertising. We have a modified experience for viewers using ad blockers

Wikia is not accessible if you've made further modifications. Remove the custom ad blocker rule(s) and the page will load as expected.