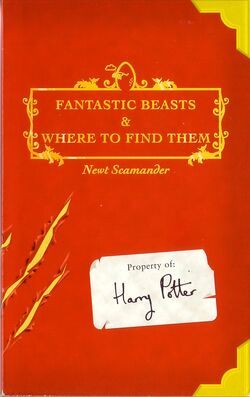 Calling all Potterheads!
As you know, the Harry Potter fandom is super-hyped about the upcoming film adaptation of Fantastic Beasts and Where to Find Them (which was, just a few weeks ago, announced to be a trilogy of films).
Fantastic Beasts and Where to Find Them tells us that Newt Scamander travelled the world in research of magical creatures in the early 1920s, around the time the film trilogy will be set. Wikia Staff thought it would be nice to make a custom video for the Harry Potter Wiki community, highlighting some of the beasts that are in the book, and that Scamander most definitely came across in his expeditions.
What do you think? Which magnificent beasts are you hoping to see realised in the big screen? The magnificent dragon? The curious Diricawl (which some of you might know only by the Muggle monicker "dodo")? Or the boring Flobberworm? Tell us below which creature you want to see, and you could be credited with your choice on the video!
---
---