I was reading the page about Lavender Brown, "and I found something rather odd..." [LOL Half Blood Prince]. But anyway i was reading and saw this picture of lavender in her second year.
So i noticed that she had dark skin (not to be rude at all). I was just confused because in her sixth year, she is not. There are also two other pictures of Lavender in her thrid year.
Now there is a picture of Lavender Brown in her sixth year. Do you see my confusion? Please comment on this page to help me clear up my confusion. Thanks :)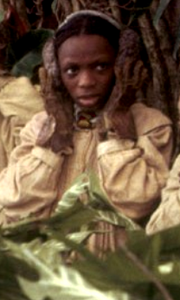 Ad blocker interference detected!
Wikia is a free-to-use site that makes money from advertising. We have a modified experience for viewers using ad blockers

Wikia is not accessible if you've made further modifications. Remove the custom ad blocker rule(s) and the page will load as expected.