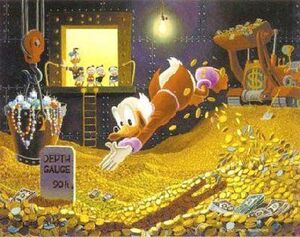 Harry Potter and the Deathly Hallows: Part 2 is, unsurprisingly, king of the midnight box office. Screenings for Thursday's 12 am showing raked in $43.5 million (USD), crushing the previous record held by Eclipse.
DH2 has already secured $100 million in revenue and it's not even the official opening weekend yet.
Do you think the film will set the record for biggest opening ever? And/or highest grossing film EVER? Wouldn't that be magical...
Source: Hollywood Reporter