Comments

0
Deathly Hallows Part 2 Makes a Truckload of Money, Sun to Rise Tomorrow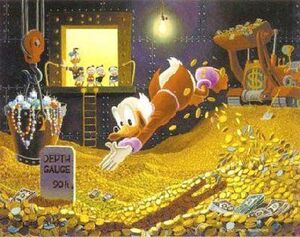 Harry Potter and the Deathly Hallows: Part 2 is, unsurprisingly, king of the midnight box office. Screenings for Thursday's 12 am showing raked in $43.5 million (USD), crushing the previous record held by Eclipse.
DH2 has already secured $100 million in revenue and it's not even the official opening weekend yet.
Do you think the film will set the record for biggest opening ever? And/or highest grossing film EVER? Wouldn't that be magical...
Source: Hollywood Reporter
Ad blocker interference detected!
Wikia is a free-to-use site that makes money from advertising. We have a modified experience for viewers using ad blockers

Wikia is not accessible if you've made further modifications. Remove the custom ad blocker rule(s) and the page will load as expected.