Comments

37
Lucky Users Receive First Pottermore Invites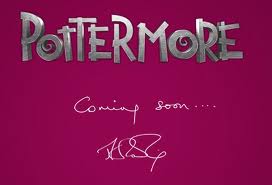 Can't wait for Pottermore? Nobody can! But some lucky Pottermore fans have already gotten their invite emails. The Pottermore Blog has been updated explaining that recipients of the first round of Welcome emails will have their accounts validated from mid August to late September. They will get another round of emails telling them when their accounts were activated.
In addition, the Pottermore Blog has updated with the answers of the questions in the Magical Quill Challenge--who would have guessed that all multipliers were multiples of seven? Keep reading the Harry Potter blogs for more updates on Pottermore, and don't forget to comment with your thoughts about Pottermore and enter our Golden Snitch Giveaway!
Source: The-Leaky-Cauldron.org
Ad blocker interference detected!
Wikia is a free-to-use site that makes money from advertising. We have a modified experience for viewers using ad blockers

Wikia is not accessible if you've made further modifications. Remove the custom ad blocker rule(s) and the page will load as expected.