Comment

1
Write About Your Favorite Harry Potter Book for Parade.com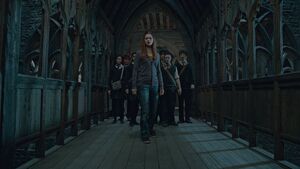 Parade.com has launched a contest asking Harry Potter fans to use the beloved written word to describe their favorite Harry Potter book. Specifically, they want to know which book you found most inspiring--was it Harry Potter and the Deathly Hallows? Was it Harry Potter and the Goblet of Fire? Whichever is your favorite, write about it and the best essays will be featured on the Parade.com website! Before you enter the contest, enter our Golden Snitch Giveaway--today is the last day to enter!
Which is your favorite Harry Potter book?

Source: Mugglenet.com
Ad blocker interference detected!
Wikia is a free-to-use site that makes money from advertising. We have a modified experience for viewers using ad blockers

Wikia is not accessible if you've made further modifications. Remove the custom ad blocker rule(s) and the page will load as expected.