Harry Potter has gotten so mainstream. At least that's what the Hogwarts Hipster would say. The best thing about being a Harry Potter fan is that you get to see awesome fan art. Fan artist Rotae has made some hilarious Harry Potter "hipster" cartoons that just have to be checked out. The first one reads, "Dying is so mainstream." There are several others on Designyoutrust.com. So what do you think? Comment below and tell us your own Harry Potter hipster quotes!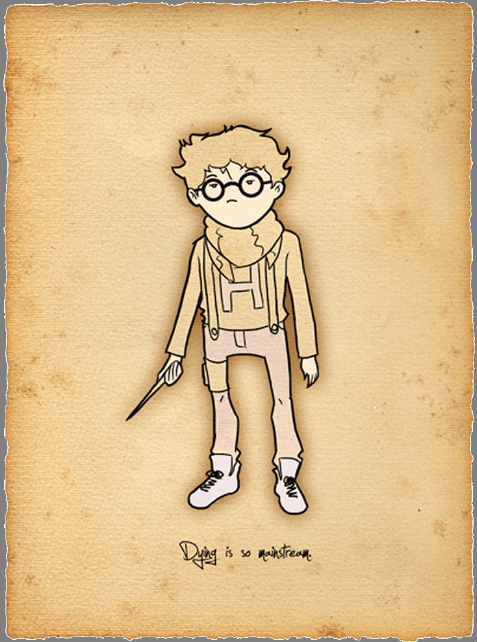 Ad blocker interference detected!
Wikia is a free-to-use site that makes money from advertising. We have a modified experience for viewers using ad blockers

Wikia is not accessible if you've made further modifications. Remove the custom ad blocker rule(s) and the page will load as expected.