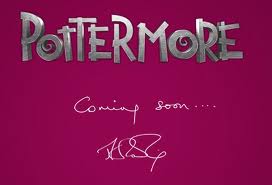 Many Harry Potter fans excited for Pottermore have been hoping and wishing for early entry into Pottermore and awaiting the elusive acceptance email that some users have reported getting. If you're wondering if you are one of the early access folks, you must have completed the magical quill challenge on the Pottermore site.
The blog says, in regards to early access:
We're excited to announce that early access to Pottermore has begun, so if you're one of the million people who found The Magical Quill and registered for early access, please read the rest of this Insider post carefully.
The most important thing to know is that we need to stagger entry to the 'Beta' (early) version of Pottermore so we can properly collect all the feedback. To begin with, we'll be inviting a very small number of people onto the website, so you may not receive your Welcome email straight away.
We'll be sending those Welcome emails out over the coming weeks and, once yours arrives, you'll be able to log in and start helping us develop the Pottermore experience.
For those of you who did not complete the Magical Quill Challenge, you will have to wait until October. But it seems like Pottermore is well worth the wait! But while you wait, enter our Golden Snitch Giveaway!
Source: mugglenet.com